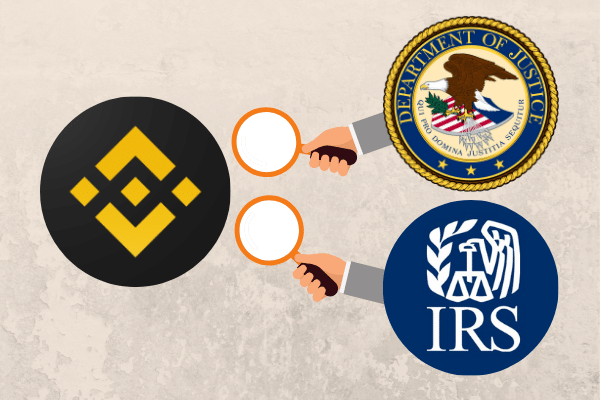 Major cryptocurrency exchange Binance is now being investigated by the US Department of Justice and the Internal Revenue Service.
Officials who look into money laundering and tax offenses have probed the individuals familiar with Binance's business for information — said the ones who were aware of this situation while they ask to not have their identification be disclosed due to the confidentiality of the probe.
The company is incorporated in the Cayman Islands and has an office on Singaporean soil. However, it has no corporate headquarters.
Last year, blockchain forensics firm Chainalysis reached a conclusion that Binance has the most funds tied to illicit activities flowing through it than any other crypto exchange.
"We take our legal obligations very seriously and engage with regulators and law enforcement in a collaborative fashion," wrote Binance spokeswoman Jessica Jung. "We have worked hard to build a robust compliance program that incorporates anti-money laundering principles and tools used by financial institutions to detect and address suspicious activity."
Jung added that the company is not commenting on the matters or inquiries. The spokespeople of the Justice Department and IRS have also declined to comment.
As for Binance CEO Changpeng Zhao (CZ), he tweeted that the headline of the article is misleading. CZ said that, while the article is good in a way that it explains how Binance teamed up with the law enforcement agencies to deal with suspicious characters, it seems to be placing Binance in a bad light on purpose.