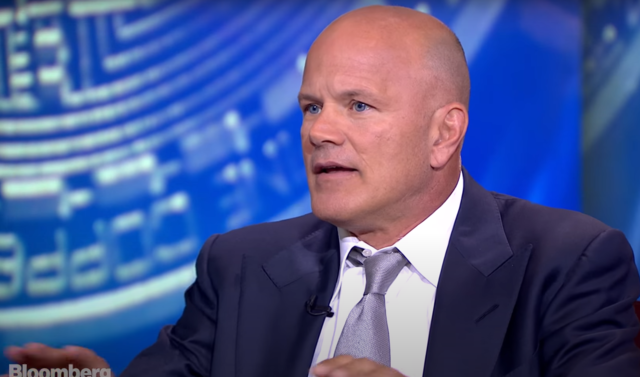 Bitcoin prices began to make its way to a high of $12,000 a year ago with strong price rallies in the latter half of 2019, and the remaining two quarters of 2020 seem to be heading on the same price trajectory. Currently trading at $11,000, Bitcoin has risen above $200 billion in market capitalization again with the strength in gains in the past few days. The positive price action has reinvigorated the crypto community, which has been facing lacklustre performance from the world's largest cryptocurrency since the year began. Ex-hedge fund manager Michael Novogratz, who is also the founder of Bitcoin and crypto bank Galaxy Digital, said that Bitcoin is well on its way to hitting $20,000 at the end of the year, according to Forbes.
The increased interest the crypto market is seeing from retail investors and the high liquidity Bitcoin offers are two critical considerations that have solidified Bitcoin's position as a viable investment asset. Compared to tech stocks which have dominated traditional financial markets in the last few years, Bitcoin and gold have consistently proven that they adapt well in times of crisis, driving more investors away from stocks to these two asset classes.
"The liquidity story isn't going to go away. We're going to get a big stimulus, it doesn't look like the Federal Reserve is going to raise rates," Novogratz shared with CNBC.
As US citizens anticipate the second government stimulus bill, more retail investors will enter the market and could drive prices to $14,000 soon. Increased institutional interest in Bitcoin will also play a huge role in driving prices higher. However, Novogratz does not deny that there is a 'learning curve' for Wall Street investors should they choose to move their funds into digital assets.

The Bitcoin futures market also saw its aggregated daily trading volume skyrocket on July 27, recording a high of more than $40 billion as prices finally moved past the $10,500 level, according to data from Skew analytics.
Cover image courtesy: Bloomberg Markets and Finance
You may also want to read: $11,000 Level Reached for First Time in 2020; Bitcoin Breaks Out of Sideways Trend