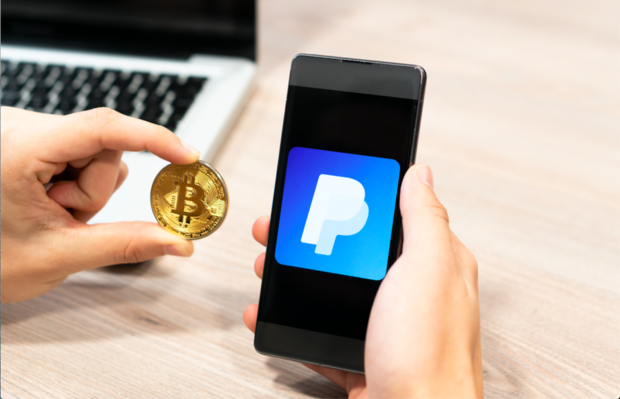 Rumours of PayPal jumping on the cryptocurrency bandwagon have been floating around for months, beginning when PayPal put up job postings for the roles of a crypto engineer and blockchain research engineer back in June. On October 21, PayPal Holdings Ltd, the world's largest cross-border online payments platform, made an astonishing announcement: PayPal is going into cryptocurrency.

As reported by Reuters, PayPal's online wallet will be made to store and manage virtual coins such as bellwether cryptocurrency Bitcoin (BTC). The company expects to have this function ready by early 2021. Inarguably a gargantuan step in mass adoption for crypto, PayPal facilitating crypto payments is a huge win for the industry as the platform is used across 26 million existing merchants across the globe today.

"It's just not real until you can use PayPal to spend it," comments Patrick Tan, CEO of digital assets hedge fund Novum Alpha.

This is a preemptive decision on PayPal's part as it prepares itself to eventually welcome central bank digital currencies (CBDCs) on its platform, said PayPal CEO Dan Schuman. It is forging ahead as a first-mover in welcoming CBDC payments in the future, which will give PayPal an edge over its competitors in the market. Digital currency, stablecoins and virtual assets are not novel to PayPal; last year, it joined Facebook's Libra Association as one of its first members, but subsequently dropped out of the project after citing commitment issues.

More details are expected to be revealed in the next few weeks. The only thing for certain at present is that all cryptocurrency transactions will be settled in fiat, which means receivers will get their transactions in cash, not coins. It would be interesting to see how PayPal intends to proceed with settlement, for example, with its transaction fees and conversion rates.

US citizens will get exclusive access to this new feature first before it is rolled out in other regions. PayPal also plans to integrate this function onto Venmo.

Bitcoin bulls have enjoyed a great week so far. BTC not only surpassed the $12,000 mark, but managed to sustain it in the past few days, displaying strength for the BTC market. Prior to the announcement, BTC was trading at the $12,300 range. It is currently trading at $12,767, making this a 4% gain in the last 24 hours. This is the first time in over 12 months that Bitcoin has gone beyond the $12,400 mark as well.
You may also want to read: Safer Crypto Payments with Verification via Twitter & Unique Blockchain Domains