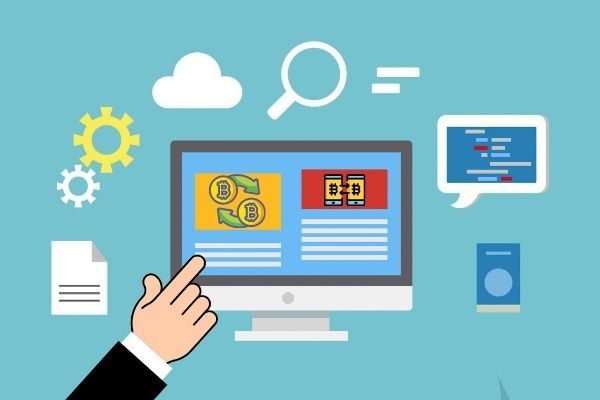 Uncertainty commonly follows with every crypto payment transaction and for good reason. With traditional payment methods even through informal ones such as WeChat, AliPay, PayPal, Venmo and TransferWise, individuals can glean some of the receivers' personal details while making payments to ensure that they do not accidentally make transfers to someone else. With TransferWise, email authentication is required, and WeChat and Alipay are tagged to individual phone numbers. Similarly, payments on PayPal can be processed with the receiver's email, but after the email is entered, the receiver's name or username pops up.
With crypto payments, there are no such safeguards. All users have is a complicated string of alphabets and numbers – a digital wallet address – and nothing else. No name, email or any sort of identifiable information that reveals the person owning the wallet. It stands to reason that when making transfers, a majority of senders do so with utmost caution. Recently, a user on DeFi protocol Aave mistakenly sent $1.1 million in funds to the Aave network address instead of to his own wallet, resulting in its permanent loss as these funds cannot be retrieved.
Considering this challenge, blockchain startup Unstoppable Domains and Chainlink entered a partnership to link .crypto website domains (for e.g. scn.crypto) to firstly, a verified wallet address on MyEtherWallet, and secondly, to a Twitter user account. This feature can potentially deter Twitter phishing hacks such as the big 2020 Twitter Hack, as senders can now verify that a wallet address as provided by a Twitter account is legitimate.

This service is still small in scope as users will need to create a .crypto website and a MyEtherWallet account. It is also certainly not foolproof as Twitter accounts can be faked, but a missing link in the long verification chain has been found with this new feature. 
At the very least, should linking Twitter accounts to blockchain domains and digital wallets become an industry practice, the possibility of the 2020 Twitter Hack repeating itself is much lower.
You may also want to read: Shoppers Reportedly Unimpressed with Digital Yuan Use