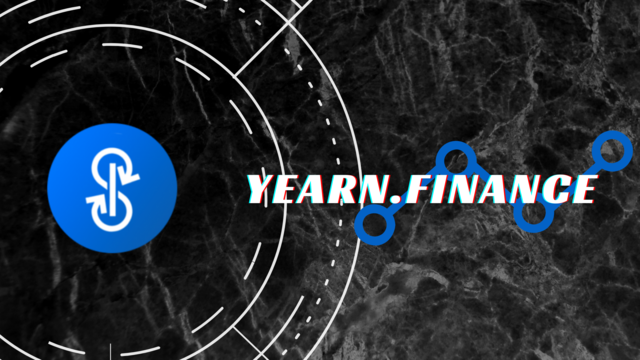 Decentralization is this year's most fashionable term. It is not a novel concept in the blockchain and crypto space, but attention was truly drawn to decentralization this year with the rise of decentralized finance (DeFi). Multiple new DeFi protocols were born during these peculiar times, but analysts and experts continue to debate on whether DeFi protocols are truly decentralized if project teams retain a modicum of control over the protocol and are able to carry out executive decisions when a situation calls for their intervention. 
Yearn Finance, one of the biggest winners of DeFi this year, has promised to adhere to the foundations of decentralization as a whole with its new published manifesto. Stressing that the protocol does not function like any other traditional business or project, Yearn Finance does not have a board, investors or an official voice. It certainly has a governing team overseeing upgrades and the general management of the platform and network, but contributors are the primary arbiters of Yearn Finance.
"Contributors come together and work on this project voluntarily. Nobody has authority over anyone else, and nobody owes Yearn anything. Similarly nobody has any right to ask anything from Yearn. You get back what you put in," the team explained simply.
Yearn is executed on a Proof-of-Work basis, and the share of voice that each contributor accumulates is based on how much work they have done. The community does not differentiate between the governing team and the rest of the community as the PoW mechanism ensures that each and every member of Yearn earns their right to make decisions for the project.

"Yearn is governed by YFI, but YFI does not govern Yearn's contributors," the team stated.

This may sound counter-intuitive and in reality, adhering to a leaderless project that has no central authority is indeed a massive challenge. Most DeFi protocols claim to be decentralized, but few of them have allowed their protocols to run free in the hands of its community.

During the KuCoin hack which saw hackers siphoning major crypto assets and ERC20 tokens, some projects stepped in to invalidate the stolen tokens to ensure that the price of their tokens would remain stable should hackers flood the crypto market after with their stolen assets. This move has evoked criticisms from the crypto community as intervention on this scale goes against the principles of decentralization.

On the other hand, Uniswap, leading decentralized exchange which facilitates "swaps" between any ERC20 and Ethereum tokens without a need for user verification, was also put in a difficult position as hackers commonly flock to the exchange to liquidate stolen assets, and yet, Uniswap is unable to intervene as a decentralized entity. There is certainly a fine balance to be built for decentralized projects, which Yearn Finance is attempting to champion.

"Holding YFI entitles you to signal for real, practical change that improves Yearn. It doesn't give you the right to tell other contributors what to do. You want something done? Do it."
You may also want to read: Is DeFi Simply A Mass "Crypto Rebranding" Movement?