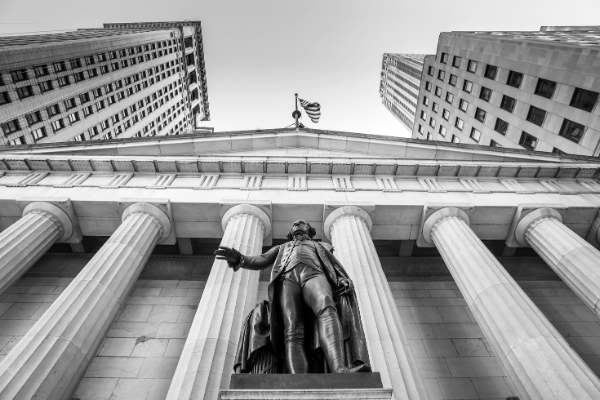 More traditional money is heading at full throttle for Bitcoin, the world's largest digital asset. According to Bloomberg, leading global investments firm Guggenheim Partners is in the progress of making Bitcoin asset purchases themselves through the Grayscale Bitcoin Trust. It has $270 billion USD worth of assets under management (AUM), and is "reserving the right" to its $5.3 billion USD Macro Opportunities Fund.

It intends to invest up to 10% of its net asset value in solely Bitcoin, putting their eggs into this single digital asset basket, so to speak. Guggenheim plans to manage the Bitcoin holdings via Grayscale's famed Bitcoin Trust. The firm has already made the necessary filings with the US Securities and Exchange Commission.

The filing extensively lists out the risks associated with Bitcoin, and also mentions that Guggenheim is going through the Grayscale Bitcoin Trust as a subsidiary and is thus exposed to Grayscale's investment risks. Grayscale Bitcoin Trust is not a registered investment company, Guggenheim notes, and as such, shareholders and investment companies will not be protected under the 1940 Act.

Guggenheim joins a growing list of institutional players eyeing a stake in Bitcoin investments this year, including MicroStrategy and UK-based Mode Global. Other prominent Wall Street veterans have also spoken in favour of Bitcoin, with some outright advocating for the digital asset, such as Bill Miller. Others, while taking a slightly more cautious approach, nonetheless had some good things to say about Bitcoin, such as Stan Druckenmiller and BlackRock's Rick Rieder.