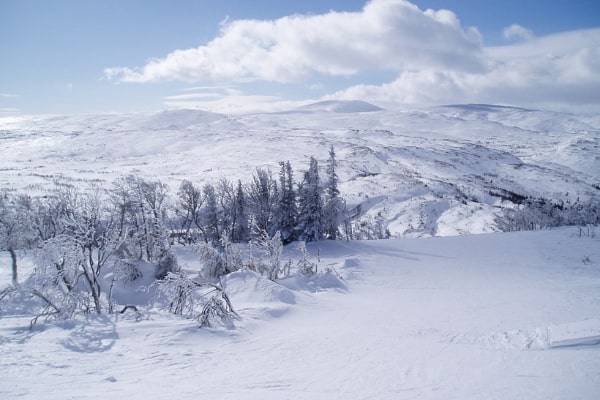 Digital asset miners are always on the lookout for the most conducive environment to carry out mining operations, and locations with the lowest energy costs tend to attract more miners. This is why China is responsible for a majority of the world's Bitcoin hash rate, as low electricity costs, especially in Sichuan, allows for miners to keep their fixed costs low and maximize profits from mining Bitcoin.

Europe has never been close to the top of the list of countries or regions with the cheapest electricity or energy costs. This year, however, Europe's Nordic countries such as Sweden, Denmark and Norway are experiencing an unusually wet season, the "wettest weather" the region has seen in two decades to be specific, according to Bloomberg. This has lowered electricity prices due to a precipitous spike in the output of energy produced from hydro-electric plants across the region.

Plenty of miners which were drawn to the sector during the 2017 Bitcoin bull run have since exited the market in Nordic countries due to decreasing profit margins, a result of high energy costs and this year, the Bitcoin halving, which made it doubly challenging for miners to turn over sufficient profit to keep huge farms running. This does not take into account the costs of purchasing the newest and most efficient mining equipment, cost of rent and other factors.

Those who have remained are reaping the rewards of their perseverance, as this year has been an abnormally lucrative year for miners in Sweden and Norway specifically. Miners in the Nordic region have more than doubled the profits across this year as compared to the years before it.

"There is a very important strategic shift away from mining in China to mining in western countries like Sweden as Bitcoin investors become more public and want more stability and critical safety. It is one of the biggest developments in Bitcoin mining to look out for," said Philip Salter, head of operations at Hong Kong-based Genesis Mining Ltd.

Indeed, while miners and mining operations in China are currently ahead of its counterparts in other countries, regulatory uncertainty may prove to be a significant obstacle to the growth of the mining industry there in the future. China is losing market share incrementally to the US, Malaysia, Iran and Russia, according to a report by TokenInsight published back in June, although in the last case, the Russian government's anti-crypto stance will prove to be the deciding factor in the growth or loss of the country's mining sector.