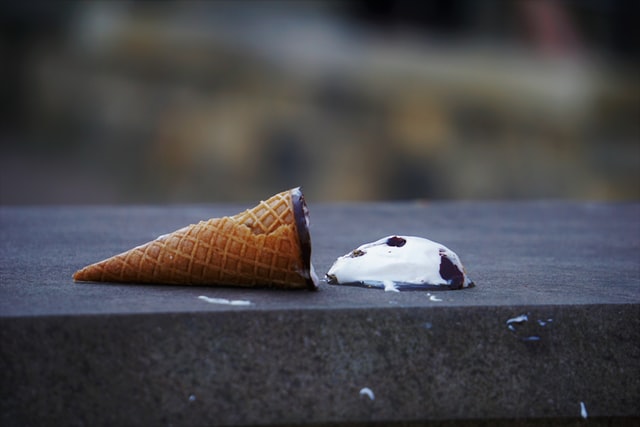 Bitcoin (BTC) was doing impressively well during this weekend after a short consolidation period around $11,00 level. The price surged earlier today caused Bitcoin to reach a multi-month high at $12,100. However, the rally was cut short when a massive sell pressure took Bitcoin down more than 13% within 15 minutes.
The move took many bulls by surprise as Bitcoin dropped to a swing-low at $10,550 causing long contracts to get liquidated and subsequently forcing bulls to sell at the market price, amplifying selling pressure. Ethereum (ETH) also suffered heavy losses as the price dropped from $415 to $320 in mere minutes.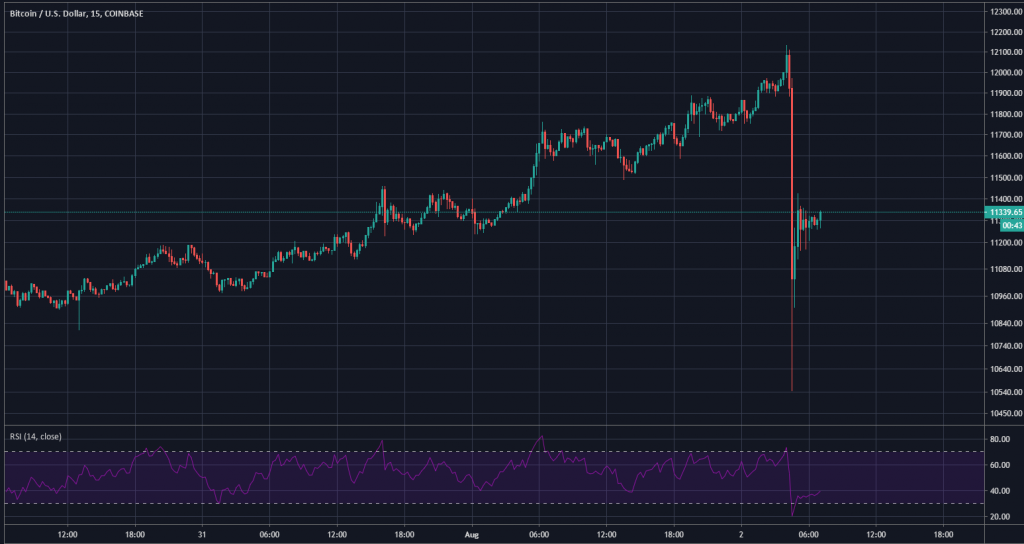 BTC/USD 15 minutes chart on Tradingview
According to the derivative exchange data aggregator, Bybt, in the past 24 hours, more than 72,000 traders have been liquidated on multiple exchanges. The largest single liquidation happened on BitMEX worth over $10 million.
This kind of mass liquidation event normally occurs in the crypto market, especially during the weekends where the volumes are low and order books are paper thin. Funding rates of Bitcoin on major derivatives exchanges such as BitMEX and Binance futures are also reported to be around 0.072%, showing that the market was dominated by long contracts.
You may also want to read: ETH Surpasses $340 for the First Time in 13 Months