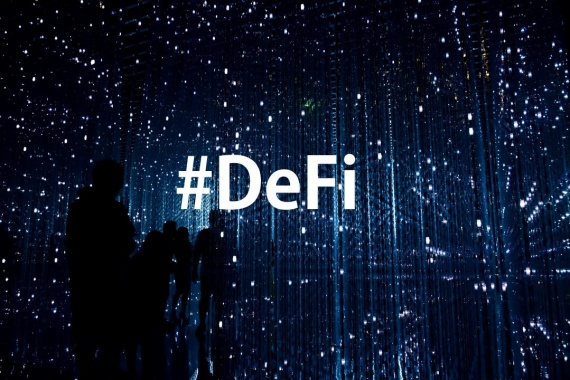 2020 has been a great year for the decentralized finance (DeFi) protocols as its popularity is growing at exponential speed. Less than two weeks after passing the $3 billion mark, the total value locked (TVL) in DeFi protocols has now surpassed $4 billion.
According to DeFi Pulse, the TVL of digital assets locked in DeFi protocols has created another all-time-high beyond $4 billion. As a result, the Ethereum (ETH) price has also been surging to a multi-year high at $415 as most DeFi protocols are being built on the ETH blockchain.
The top performer of DeFi protocols seems to be Maker (MKR) as the amount of Bitcoin and DAI stablecoin locked in Maker's contracts have been skyrocketing. Since July 23, the TVL on Maker has almost doubled and now worth over $1.25 billion.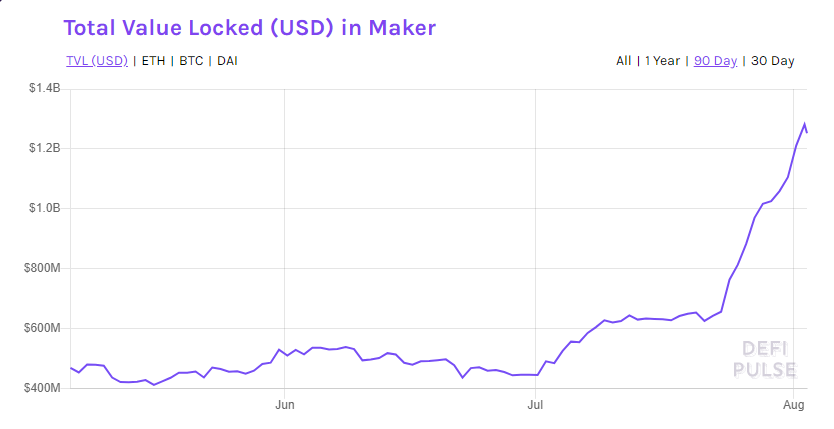 Data from DeFi Pulse
Another crypto lending platform, Compound (COMP) now ranked second with TVL of $725 million, a significant increase in less than two months.
At the moment of writing, the TVL of all DeFi projects is now hovering at $4.12 billion with 30.39% cryptocurrency market dominance.
You may also want to read: CoinMetrics Introduces New Way to Calculate Accurate Trading Volumes on Exchange