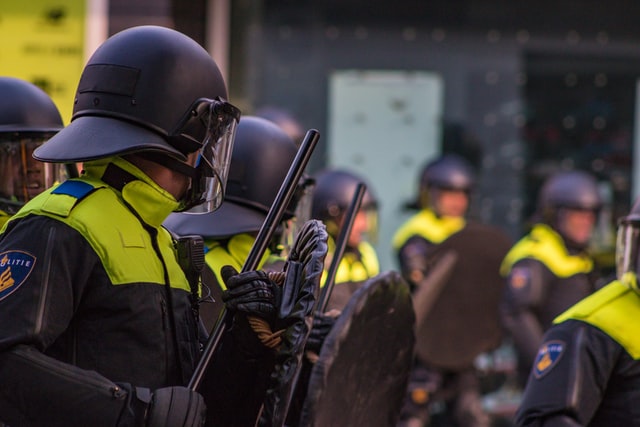 Based in Beijing, China, the world's largest mining operation Bitmain saw its co-founder and ex-CTO Micree Zhan storming its physical office flanked by a dozen security guards. The office was empty due to remote working policies in the wake of the COVID-19 pandemic, which gave the shunned founder the perfect opportunity to take over the space, according to a tweet by Blockbeats which shows footage of uniformed personnel marching and trespassing into the building's lobby.

The next day, Zhan allegedly sent out a WeChat message to all of Bitmain's employees "to apologize for the troubles and promise IPO and $50B-market-value ASAP". He also urged his employees to return to work soon. This escalation in conflict has left Bitmain employees and the crypto community baffled. The footage announced that Zhan was removed from his position in 2019, along with his duties but claims that Zhan disregarded this, continuing to act on behalf of Bitmain.

"He has interfered with Bitmain's operations in a malicious manner, making a forgery of the company's stamp and more. The company has hired a professional legal team to deal with this and other related matters, and will take legal action against Zhan," the text on the footage reads.

The feud between Zhan and the rest of the company, including co-founder Jihan Wu and Chief Executive Liu Luyao, began in October last year after an irreconcilable dispute over Bitmain's overall business direction. Zhan wanted to venture into AI, while Wu was adamant on staying true to Bitmain's founding principles and operations – crypto mining. Early last month, Liu got into a physical altercation with Zhan in front of the Haidian District Administrative Service Center.
You may also want to read: Alliance Formed by Microsoft, Nasdaq, IBM & Others To Set Tokenization Standards