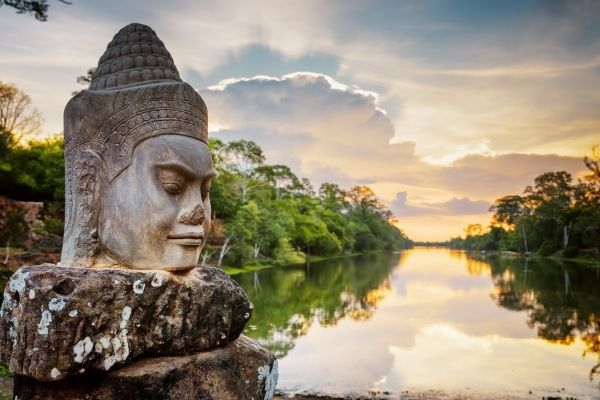 According to the Bangkok Post, Cambodia officially launched its central bank digital currency (CBDC) called the 'Bakong' on October 28, and the blockchain-based platform underlying the digital version of the riel, which is Cambodia's national currency. The platform was designed by Japanese company Soramitsu on the Hyperledger Iroha blockchain and is available to the Cambodian citizens in the form of a mobile app.
"I hope the official launch of Bakong system today will help to promote social welfare and also prevent the spread of that disease through facilitating e-payment from person to person seamlessly without involving cash," the National Bank of Cambodia's director general of central banking said.
In Cambodia, while not every citizen has access to a bank account, a majority of them do have smartphones, and rolling out the Bakong will certainly solve the financial needs of the unbanked. The digital riel went through a pilot phase last year which continued to this year, seeing the participation of more than 20 financial institutions.
The Bakong supports fiat currencies (USD and riel), and users can easily transfer Bakong between digital wallets as provided on the app just by scanning QR codes or adding the recipients' phone numbers. The launch is expected to benefit small businesses in particular as it helps them navigate around credit card and bank transaction fees. At the same time, not having to handle physical cash now when COVID-19 still plagues most of the world, will have the unintended effect of hopefully decreasing transmission of the virus via physical banknotes.
You may also want to read: Singapore Bank DBS' Plan to Launch Digital Asset Services A Boon for Industry