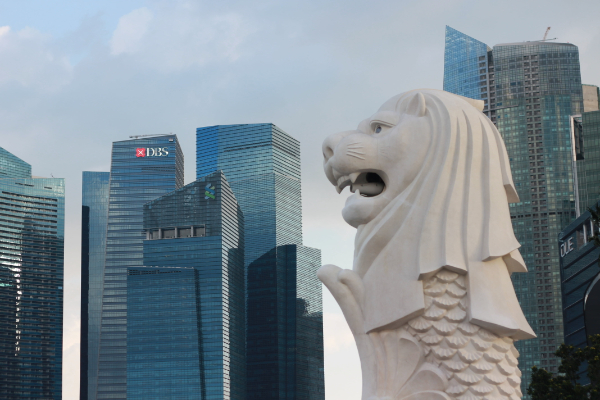 Major Singapore bank DBS may have unintentionally unveiled its new suite of digital asset products and services yesterday in an unplanned release of a new web page. The page gave users a sneak peek into DBS' future fiat-to-crypto exchange services, which would allow bank customers to purchase Bitcoin, Ethereum and Ripple (XRP) under a new arm – the DBS Digital Exchange. It seems the reveal was premature, as the bank quickly took the page down shortly after, but the cat is certainly out of the bag now for one of Asia's longest standing banks.

The news is truly a testament to the inevitability of digital assets becoming mainstream in the future where it was before unfathomable for traditional banks to offer cryptocurrency purchase or custodial services. According to screenshots of the page revealed before it was taken down, DBS Digital Exchange offers customers BTC, ETH and XRP in various fiat currency pairings.

When it is finally launched, DBS Digital Exchange will have the support of Singapore's central bank, the Monetary Authority of Singapore (MAS), behind it as it becomes the first regulated bank crypto exchange in the country. Currently, however, the bank is still in working on the platform and have not yet received approval from regulators.
"DBS' plans for a digital exchange are still work in process, and have not received regulatory approvals. Until such time as approvals are in place, no further announcements will be made," said a DBS spokesperson.

Aside from its trading features, the digital assets ecosystem by DBS is held up by two other pillars, including Security Token offerings, and also Digital Asset Custody.

"Companies searching for a regulated option to raise private capital from qualified investors can now tap on DBS Digital Exchange to securitise real assets into tradeable digital tokens," said the bank. "To keep customers' digital assets safe, DBS Bank has deployed DBS Digital Custody, an institutional-grade custody solution specially tailored for safekeeping digital assets."

While the web page was taken down rather quickly, this is largely seen as a major triumph for the crypto community. Singapore is known for being a crypto-friendly hub with clear regulations overseeing crypto-related activity and businesses in the city-country. More importantly, once DBS makes the first step in the cryptocurrency game, it will not be too long before other banks in the country follow.
You may also want to read: 40% Increase in Digital Asset Deposits with Early Crypto Adopter Silvergate Bank