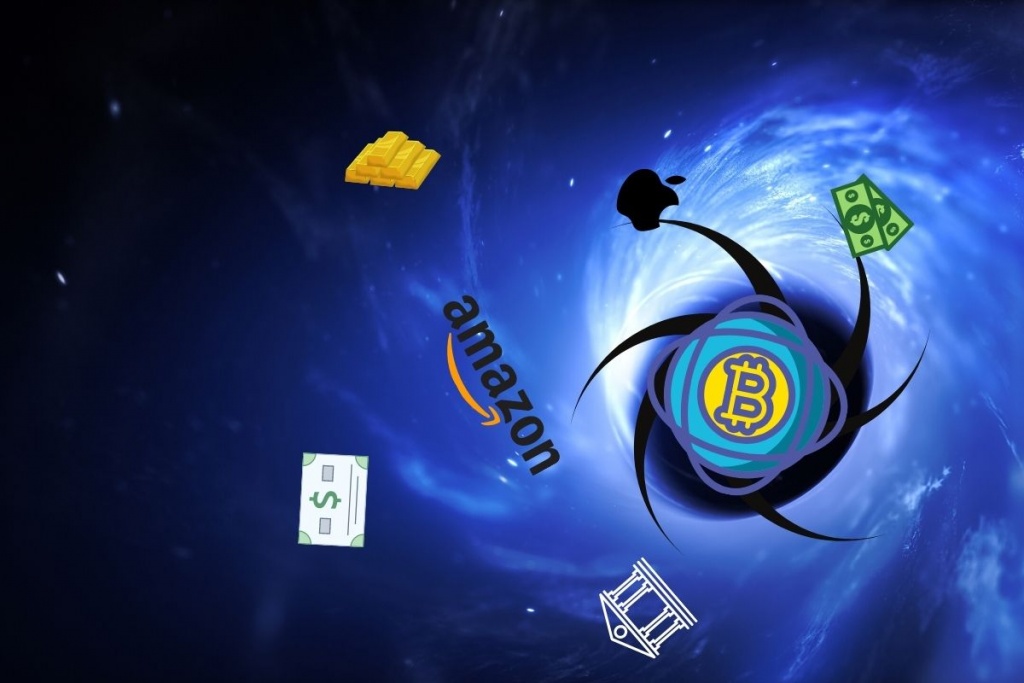 October has been a great month for Bitcoin (BTC) as prominent players who were lurking in the shadows have now begun to reveal their faces. PayPal's announcement of cryptocurrency integration was just the beginning. Now, many companies and banks are looking to jump head-on into the crypto market as DBS Bank Ltd, a Singapore-based multinational bank, has also recently revealed its plan to launch a digital asset exchange. 
This continuous stream of good news has pushed Bitcoin prices to retest the 2019 all-time high at the $14,000 level. This month alone, BTC already surged almost 30% from the beginning of October at a low $10K to the current price of $13.8K, outperforming every other asset in the world.

Raoul Pal, billionaire investor and CEO of Real Vision group, has provided us with an interesting take of other asset classes when denominated in BTC via his tweets. He compared Bitcoin to a black hole that continues to suck on the value of other assets and grow larger. Pal visualized the idea by comparing these popular assets with BTC instead of the US dollar which continues to be devalued, giving a false sense of value appreciation.

The first chart is gold denominated in BTC. He has pointed out that gold is on the verge of breaking down from a support line and this will force gold bugs to take a second look at Bitcoin.
While the Nasdaq (NDX) comprises leading tech stocks and considered one of the strongest US stock indices, the chart against BTC looks similar to gold's thus a break down seems imminent.

The KBW Nasdaq Bank Index (BKX) which tracks the performance of leading US banks looks…, well, like a dying man's pulse.
Even the Global e-commerce giant, Amazon (AMZN), which did not get affected by the pandemic as much as other businesses, is looking bleak compared to the next-gen asset class like Bitcoin.

Apple (AAPL), one of the highest valuation companies in the world, suffers the same fate as Amazon when denominated in BTC. Despite being able to create higher-lows, AAPL failed to create a single higher-high signaling weakness against the bellwether cryptocurrency.

From all the charts above we can see that, in the long term, even the most popular and powerful investment vehicles wither away and are being overshadowed in the presence of Bitcoin. This makes us rethink the question, "Is Bitcoin really just an asset for speculation?" Or are the majority blinded by the short-term volatility and noises? Perhaps they are just too afraid to admit that they are about to miss the boat of one of the greatest investment opportunities in a lifetime.
You may also want to read: Global Domination for Bitcoin – Prices Hit $13K, New ATHs Reached in Individual Countries