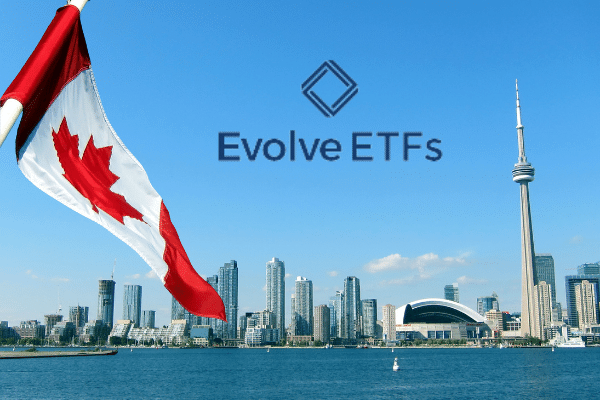 The wave of filings for Bitcoin ETFs never seems to cease. Evolve Funds Group Inc, a Canadian-based fund specializing in ETFs, has filed a preliminary prospectus with the Canadian securities regulators for a Bitcoin ETF.
The Bitcoin ETF gives investors direct exposure to bitcoin via the Fund's direct ownership of Bitcoins which will be held in a cold wallet. The Fund will not seek exposure through derivatives or futures contracts.
It seems that this Bitcoin ETF provides a stepping stone for regulated entities to partake in the bellwether cryptocurrency via a regulated vehicle. The Evolve's Bitcoin ETF will not be actively managed and expects the ETF price to track the movement of Bitcoin on CME CF Bitcoin Reference Rate. The latter is a daily benchmark index price for U.S. dollar denominated bitcoin.
[ Read more: About Evolve ETF ]
[ Read more: Private Singapore Bank Thinks Bitcoin ETFs maybe Approved Under Gensler ]