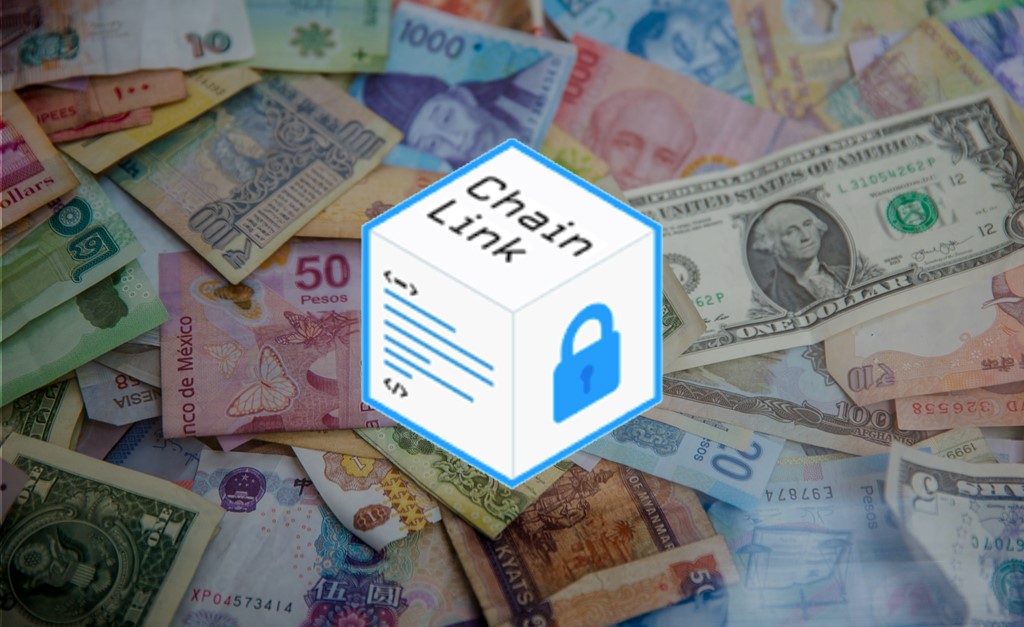 Since the decisive breakout from the former all-time-high (ATH) at $5 in early July this year, ChainLink (LINK) has been on an unstoppable bull run creating new ATHs on a weekly basis. In the recent price action, LINK has yet surged another 13% in the past 24 hours briefly touching a new ATH at $20 and now is being traded around $19 levels.

Apart from playing an important role in "linking" real-world data with decentralized finance (DeFi) projects such as Kyber Network (KNC), Aave (LEND), and Synthetix (SNX), ChainLink also provides data feeds to other blockchain-based projects. The Orchid's decentralized VPN and Ethereum main competitors like Polkadot (DOT) and Tezos (XTZ) are also reportedly utilizing ChainLink data oracles services.

This year alone, LINK has increased almost 1,000% or 10-fold in price as the demand for reliable and trustable data arises. Moreover, according to a twitter user, Ray Hatten, ChainLink is now ranked first in terms of Github developer commits suggesting a continuation of the project's development.

Despite the run-up of LINK taking parabolic shape, other competitors like the Band Protocol (BAND) are gaining more popularity, and the majority of LINK tokens are in the hands of the top 100 addresses posting centralization issues. The crypto market sentiment which has flipped bullish and growing demand from the DeFi space are the main factors to push LINK's price higher.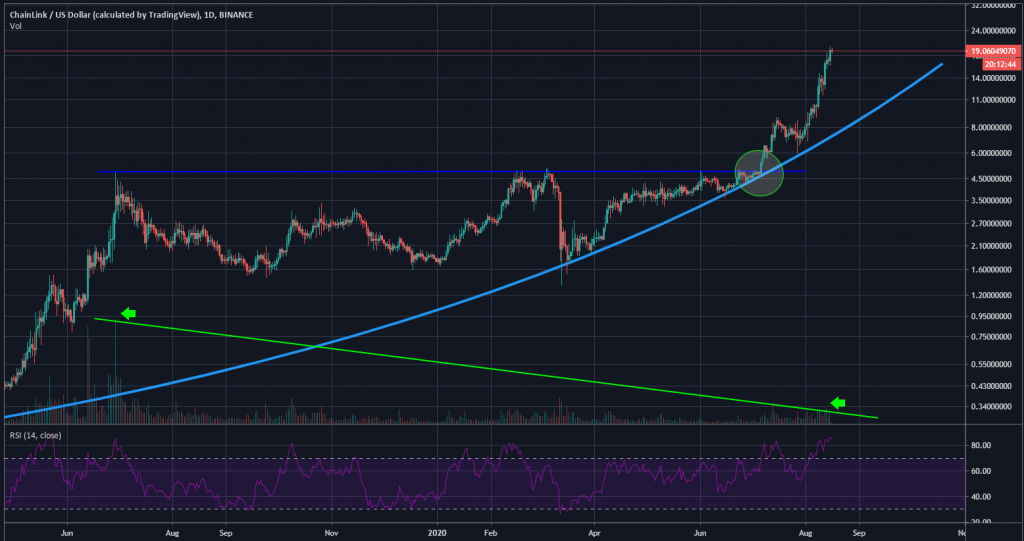 The trading volume of LINK is still far from its previous peak, when Coinbase announced the listing of ChainLink in June 2019. The 'Coinbase effect' has pushed LINK's price up violently and created a former ATH at $5 before slowly retracting back down in the following months. Spike in volume often indicates the pivoting point of the trend, and right now the previous data has led us to believe there are still more room for LINK to grow.
You may also want to read: LINK Overtakes BCH To Become 5th Most Capitalized Asset in Crypto Market