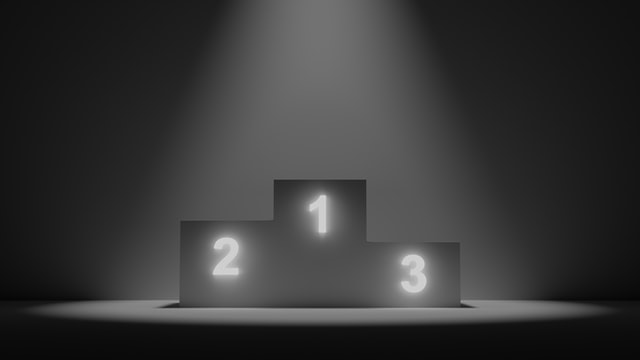 Binance's acquisition of what is arguably the largest crypto data and analytics platform in the market at present, CoinMarketCap (CMC), has been met with widespread criticism and sceptics questioning the neutrality of CMC in presenting data in the future. Since the confirmation of the CMC deal in early April, CMC has finally rolled out a new change – a new ranking system for exchanges on the platform based on web traffic numbers. Unsurprisingly, this new ranking puts Binance at the top of the list.

Following a tweet on April 22 by Binance's CEO Changpeng Zhao (CZ) asking the crypto community at large for feedback on what they would like to see changed on CMC, the platform is now incorporating web traffic data to address the issue of trading volume manipulation. This comes along with other new updates, such as the introduction of an improved Liquidity Metric for its users, organizing ranking lists for exchanges on a single page, and also an algorithm which detects inconsistencies in reported volumes, according to CMC's announcement.

"Our team is continually researching and designing new metrics to empower our users with the tools to make informed decisions on which exchanges to trade on. Rather than wait for the perfect solution, our team has decided to take an iterative approach. We will be rolling out new metrics and improvements across multiple phases. This way, we can monitor how well each iteration addresses our users' concerns, and adapt more optimally for the next iteration," CMC wrote.

One of the major criticisms regarding the acquisition is that Binance may influence data represented on CMC to possibly give Binance an edge over its competitors. CZ has spoken extensively on this matter, stressing that Binance and CMC are largely independent entities and that there is no need for Binance to manipulate rankings as it is the largest cryptocurrency exchange in the market at present according to market cap and trading volume.

CMC's chief strategy officer Carylyne Chan seconded the sentiment, highlighting that CMC does not "update algorithms or rankings to suit anyone's agenda (as) this runs completely counter to the history and value of CoinMarketCap."

This new development has once again led to backlash from the community, with OKEx's chief strategy officer Alysa Xu vocalizing her thoughts on the new system. Website traffic data is not a reliable factor when it comes to determining exchange rankings, as security, liquidity, user experience, variety of services that cater to its users and other metrics are more important than 'web parameters', as reported by Coindesk.

It remains to be seen how current and upcoming updates on CMC may change community perception and also, the reputation of the data site in the upcoming months, but both Binance and CMC will have to maintain open communication channels with the community if they hope to convince users of CMC's independence and objectivity.