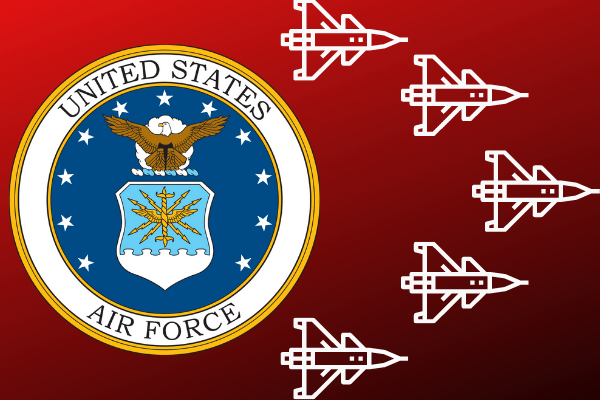 The US Air Force will soon be utilizing Constellation's Hypergraph Network in order to provide data security with the Department of Defense (DoD)'s commercial partners.
Constellation and Kinnami Software Corporation have been working together to develop an end-to-end data security solution with blockchain encryption and distributed data management, which would be used by the US Transportation Command (USTRANSCOM), Air Mobility Command's 618th Air Operations Center, and a Civil Reserve Air Fleet partner.
The aim of the platform is to provide a secure way to exchange data with commercial partners on missions related to operation of aircraft and ships under contract to the DoD.
In the last few years, blockchain technology has become very attractive to enterprise organizations with its promise to deliver more efficiency and security for numerous use cases, including supply chain management.

This contract opens the door to bigger, more critical uses of blockchain for data protection in a global digital infrastructure, bringing forth the true promises of the core technology.

Benjamin Diggles, Constellation co-founder and chief strategy officer
USTRANSCOM permits authorities, including those in the 618th, to use the available resources from the military and private sector in order to coordinate missions. Constellation Network's solution could potentially improve the existing cybersecurity and overall effectiveness.