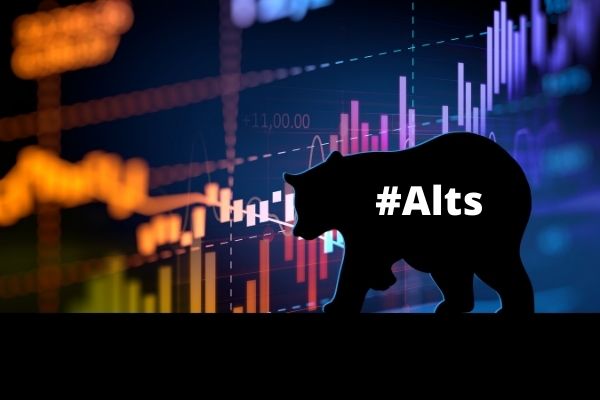 It is mostly red across the board in the crypto market at present following Bitcoin's drop to $13,700 to $13,200 in the span of a few hours, representing one of the larger pullbacks for an overall bullish orange coin in recent weeks. While the bellwether cryptocurrency has recovered slightly, the second most capitalized token in the market, Ethereum, and a majority of Altcoins were not so lucky. 
Ethereum has plunged almost 6% in the last 24 hours to the $370 level, and its price decline comes after Bitcoin's sudden and unexpected drop in prices, which in turn led to selling pressure by whales on exchanges for ETH, said Joseph Young, a contributor on Forbes. Adding to that the uncertainty of US elections weeks as speculations on the directions of both traditional and new financial markets are abound, it is not surprising that Ethereum saw a major pullback.
According to CoinMetrics, just moments before Ethereum's prices took a dive, a trader deposited 4,000 ETH, approximately $1.5 million USD worth, onto Binance. The only reason for heavyweight investors to take their assets out of storage and deposit them on exchanges is to sell them. This action led to a ripple effect where other whales decided to jump on the sell bandwagon, which further exacerbated the situation.
The impacts of the US election results on the crypto market remains to be seen, but it is unlikely that it will escape unscathed regardless of a Democrats or Republican win. Ethereum will also be caught up in the ensuing price bloodbath should markets crash, but experts note that the foundations of the Ethereum blockchain network, ecosystem and the ETH token will prove to weather well against any abrupt drops in prices in the long run.
However, Patrick Tan, CEO of Novum Alpha, notes that perhaps the results will not matter as much to Bitcoin and other assets in the market:
"Investors are betting that whoever is in charge in Washington, will still have to roll out a substantial stimulus package, which should play out well for dollar-denominated assets such as Bitcoin and fuel the cryptocurrency's inflation-driven narrative."
You may also want to read: Bitcoin Fails to Sustain $14K Price Level, Transaction Fees Hit Two-Year ATH