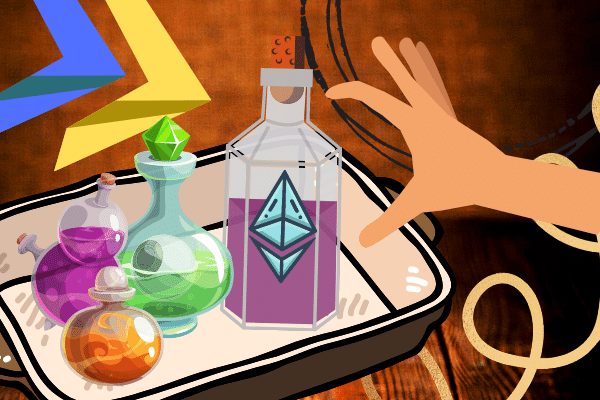 World's second largest cryptocurrency Ether has rallied at over three times the pace of Bitcoin this year
Overall increased interest in cryptocurrencies will see spillover interest into Bitcoin alternatives
While Bitcoin has been making headlines, burning through fortunes as quickly as it's minted them, Ether has been on a quiet ascent.
Although having failed to scale its all-time-high in 2020, the world's second largest cryptocurrency by market cap, Ether, has put on gains this year that has far outstripped Bitcoin and now leveled with its all-time-high.
And while Bitcoin has so far been unable to clear US$40,000, pulling back each time it has come close, it has remained comparatively less volatile than in previous periods.
That uneasy calm in the world's largest cryptocurrency by market cap, has led some investors to search for opportunities in other cryptocurrencies, especially Ether. So far this year, Ether is up 90% compared to Bitcoin's relatively more modest 27%. Soothsayers are still reading tea leaves and goat entrails to divine the parabolic surge in Bitcoin to almost US$42,000 before its sharp pullback to below US$40,000 and while technicals suggest that animal spirits account for the bulk of the gyrations, some suggest that fears over inflation also played a significant role.
An incoming Biden administration is also reigniting concerns that more profligate spending habits from Washington could spark the embers of inflation.
But US$40,000 may be more than just a psychological resistance for Bitcoin, with strategists at JPMorgan Chase (-0.43%) highlighting the risk that if Bitcoin is unable to sustain above that key resistance level, it could risk further corrections.
[ Read more: 40 Is The New 20 – The New Bitcoin Resistance ]
Bitcoin is now over 8% off its all-time-high achieved earlier this year, but anyone familiar with cryptocurrencies will note that such a metric seems to suggest Bitcoin is becoming increasingly more stable as opposed to more volatile. As a nascent asset class where intra-hour swings can exceed 20% regularly, a decline of just 8% for Bitcoin in slightly less than two weeks is hardly anything to call home about.
And while Bitcoin has started to drift sideways, Ether has been enjoying bullish prospects from a resurgence in decentralized finance applications built atop the Ethereum blockchain while taking great strides towards a network upgrade.
[ Read more: Ethereum Plays Catch Up And Pops ]
If successful, the use case for the Ethereum blockchain has the potential to far outpace Bitcoin's role as a store of value and could see Ether rally to new all-time-highs.