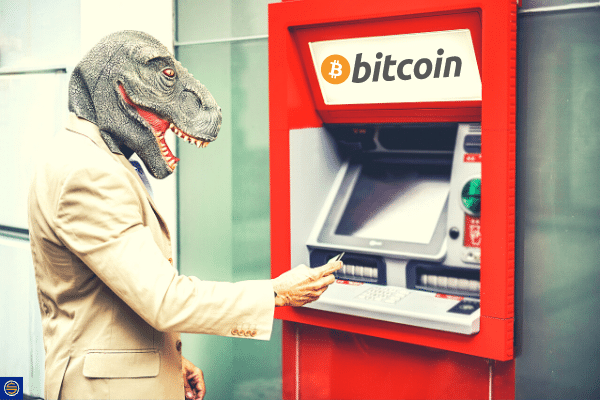 Blue Ridge Bank has announced that for the first time in U.S. history a commercial bank is providing access to Bitcoin at its branch locations. Cardholders can purchase and redeem Bitcoin at 19 Blue Ridge Bank ATM locations, consisting of both branch and off-site ATMs.
"Blue Ridge Bank is excited to continue its evolution to serve the growing needs of our current and future customers," said Brian K. Plum, Chief Executive Officer of Blue Ridge Bankshares, Inc. (NYSE American: BRBS), the parent company of Blue Ridge Bank. "The ATMs remain able to serve cash-based and inquiry activity, so this is simply layering on more services and reinforces our commitment to the future of banking for all customers."
Enabling Bitcoin access to happen requires a partnership with BluePoint ATM Solutions and LibertyX. The latter is a bitcoin ATM software provider based out of Boston, Massachusetts.
"We're honored to work with Blue Ridge Bank and BluePoint. For years, consumers have been asking for the ability to buy bitcoin from their banks. We are proud that BRB is the first bank in the nation to offer bitcoin services on their ATMs," said Chris Yim, LibertyX Co-Founder & CEO. "LibertyX provides consumers with the trust and ease of going to 8,500 ATMs at local convenience stores, pharmacies, and gas stations. Now they can also buy bitcoin at their local bank ATM."
A huge advantage in having banks to offer Bitcoin to their client base is the fact that the mandatory KYC (Know Your Customer) process has been done. Hence, the onramp from fiat to Bitcoin would be much less of a pain. In addition, it is highly probable that the purchasing limit for Bitcoin maybe higher in a bank's ATM than a dedicated Bitcoin ATM machine serving strangers.
Crypto is finding its way into our everyday lives, from payments to ease of access. Resistance seems futile. Mass adoption is inevitable.
[ Read more: Shenzhen CBDC Trial Continues at Physical ATM Machines ]
[ Read more: The Number of Bitcoin ATM Around the World Almost Doubled in 2020 ]
[ Read more: Hong Kong Crypto Community Appeals to Leave Bitcoin ATMs Out of New Restrictions ]