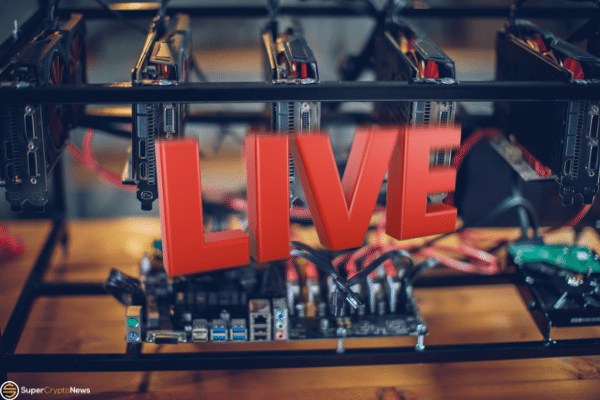 SOS Limited has made an announcement that their 5000 pieces of crypto mining rigs went live on February 23, 2021.
The equipment was the company's first batch that arrived at their doorstep on February 9, 2021.
All 5000 of the mining rigs produce about BTC Hash Power 175P. If everything goes according to plan, the annual ROI (return on investment) is expected to be significant based on where the crypto price is currently heading right now.
"As institutional investors are also jumping on the bandwagon of cryptocurrencies like BTC, we expect the price momentum of crypto currencies like BTC and ETH will increase further and we will do our best to capture this opportunity by creating more cloud crypto mining pools in the near term," said Yandai Wang, the chairman of SOS.
SOS Limited is a blockchain-based and big data-focused marketing and solution provider from China with approximately 20 million registered members across the nation.
The emerging tech firm has been awarded with the title of "Big Data Star Enterprise" by Gui'an New District Government and a national high-tech enterprise certification.
[ Read more: Crypto Mining Equipment Prices Soar In Tandem With Bitcoin ]
[ Read more: A New Frontier In Bitcoin Mining – The Artic ]