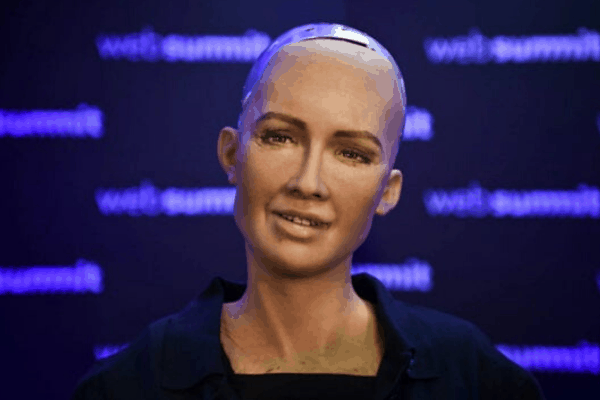 Sophia, the humanoid robot, said she knows what cryptocurrencies are, but she does not use them yet, reported Investing.com
Her remark was in response to journalists' questions about blockchain, Bitcoin and cryptocurrencies on the Web Summit stage in Lisbon, Portugal.

"I know what cryptocurrencies are, but I don't use them yet myself. I don't use money at all," answered Sophie.

In January 2019, SingularityNET, the decentralized artificial intelligence (AI) firm behind the technology of Sophia the robot, partnered with Hara, an agriculture-focused blockchain startup.

The company uses blockchain technology to provide Indonesian farmers with useful data such as rice grain price, soil quality and land ownership information.
You may want to read: