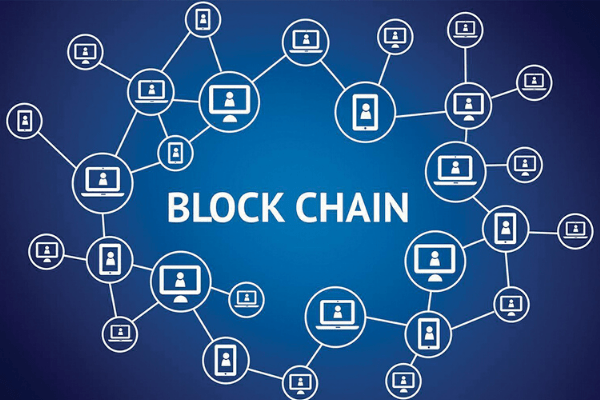 I had a conversation recently with an IT student who was in the midst of deciding on a University and course selections. Blockchain was brought up, and he asked me if I felt that blockchain, in general, was still worth studying. I asked him what his concerns were and he said "What if blockchain is just a fad that wouldn't last? Is'nt blockchain just popular because of Bitcoin's massive surge in price late 2017?"
In this article, I will share some information and my thoughts on his concerns and why I feel that blockchain is something worth learning and studying the underlying fields will definitely be worth your time.
The Concern
These concerns about blockchain are something I come across often and there is a lot of speculation and confusion surrounding the value of blockchain and Bitcoin. However, to learn blockchain we must appreciate that its underlying technology has been studied independently for much longer and isn't subjected to whether the Bitcoin bubble bursts. A robust knowledge base in some of the fundamental fields is a highly sought-after skill in the blockchain space, and it's becoming increasingly more valuable in other industries as well.
After the ICO rush, the blockchain space was full of small startups and companies with unrealistic and unachievable ideas. But recently, rather than be disrupted by ICO-funded upstarts, global corporations such as Facebook, Walmart, IBM, Seagate, JPMorgan Chase and much more, are embracing blockchain technology because they want to speed up business processes, increase transparency and potentially save billions of dollars. Financial news outlet Forbes has released a list of "Blockchain's Billion Dollar Babies," or companies implementing blockchain technology that have minimum revenues or valuations of $1 billion. Many of yesteryear's plucky startups have also now grown into formidable businesses in their own right with growing hiring needs.
The Job Market
This rising demand for blockchain technology and has resulted in a concurrent growth in the blockchain job market and we have seen a shortage of talent with the relevant skill sets and expertise. But the demand doesn't just apply to engineers or developers (who are paid handsomely), we're seeing demand for industry knowledge across the board: legal counsel, sales, project managers, marketers, business analyst and many others. For graduates planning to venture into this hot sub-industry, KPMG released what it deems to be the top four skillsets for those planning a career in blockchain. The number of candidates with 3 years of experience in this space is exceedingly rare but the good news is that there is already a growing number of Universities worldwide that offer blockchain and cryptocurrency courses to serve this growing need.
Studying BlockchainThe second annual Coinbase Report on Higher Education found that 56 percent of the world's top 50 universities now offer at least one course on crypto or blockchain — up from 42 percent in 2018. Coinbase's top 10 leaders in cryptocurrency education comprises of six American universities, two Swiss universities and one Danish institution. At number 10, Singapore is the only Asian country to make the list.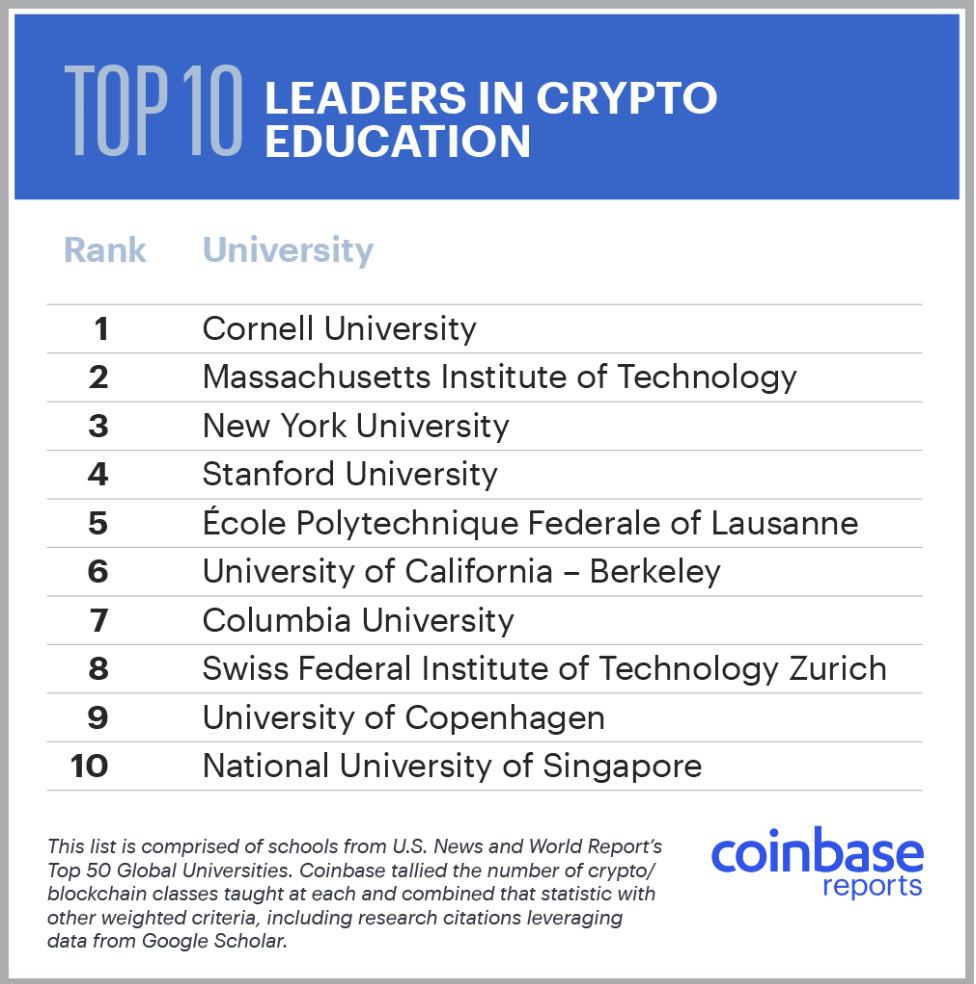 You don't have to be enrolled as a full-time student at an elite university to learn about blockchain. There are plenty of online courses available even for professionals. Sites like Udemy, Coursera, and Udacity offer an array of courses. There are also thousands of websites, digital magazines, trading platforms, and YouTube channels dedicated to all things blockchain.
Conclusion
As blockchain technology continues to evolve, so will the professional opportunities it makes possible. I believe that the labour market is still likely to see continued growth in fields related to blockchain, DLT and digital currency. Although it's impossible to predict how it will all shake out, those who learn fast and gain good blockchain expertise will have a leg up and will likely be in high demand for many years to come. For the moment, blockchain is in its nascent phase so it's the perfect time to learn. You have time to get up to speed about blockchain and when the technology matures, you will be prepared and ready to capitalise on it.
Remark: This article was written by Jonas Larsson and is published with permission by SuperCryptoNews .