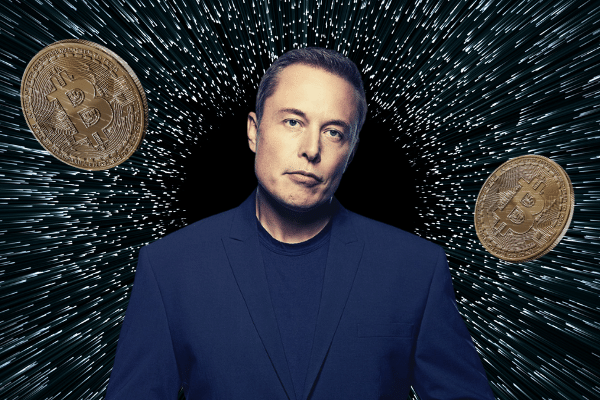 Elon Musk sends price of Bitcoin surging before pulling back

Musk is only the latest in a growing number of high profile voices coming out to publicly back Bitcoin 
Whatever your views on Elon Musk, investors could do far worse than invest in assets he cultivates.
Whether it's been Tesla (+5.83%) or SpaceX, the effervescent and outspoken Musk has had an uncanny track record of proving skeptics wrong and delivering eye-watering returns to early investors of ventures he's been involved in.
And Musk's latest venture is into Bitcoin, sending ripples through the cryptocurrency industry after publicly declaring that he's a supporter of the bellwether digital asset.
Speaking on social audio app Clubhouse, the CEO of both Tesla and SpaceX said that he thinks Bitcoin is a "good thing," conceding that he's "late to the party" and should have bought the cryptocurrency almost a decade ago.
Musk's comments sent Bitcoin soaring above US$34,000 in U.S. trading hours before easing back.
Over the weekend Bitcoin surged by as much as 16% when Musk changed his Twitter profile to "#bitcoin," but the rally mostly lost its steam by Monday, when traders returned to their desk.
As an unconstrained asset with no historical fundamentals, Bitcoin is often buffeted by narratives and comments from high profile investors.
And retail investors who are only just discovering their powers over the so-called "smart money," have also been flexing some of their newfound money muscles on Reddit forums and Twitter feeds, pumping up the meme cryptocurrency Dogecoin by some 70% in a single day, before allowing it to plunge headlong into the weekend.
Musk said on Clubhouse that he doesn't have strong views on other cryptocurrencies outside of Bitcoin.
The largest cryptocurrency by market cap, Bitcoin has shed some US$8,000 in value since it touched a high of near to US$42,000 earlier this year.
And while some investors argue that Bitcoin is winning a wider audience because it's muscling in on gold's role as a hedge against inflation, others see a speculative rally fueled in large part by retail investors riding high atop a mountain of fiscal stimulus.
But because Bitcoin is so strongly driven by narratives, both views could technically be correct, just not at the same time.