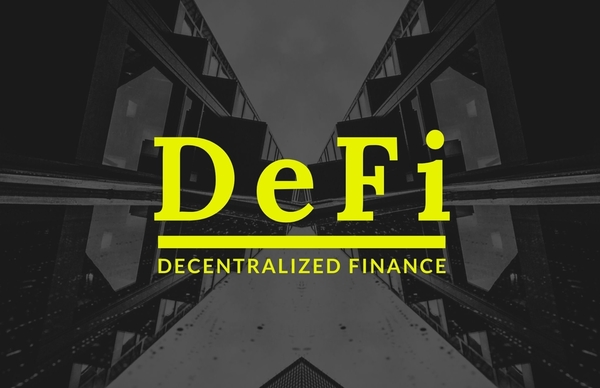 The world's largest cryptocurrency exchange has been swift to leverage on this year's explosive DeFi boom, providing support for new DeFi tokens on its exchange platforms. Binance's CEO Changpeng Zhao (CZ) hinted that new DeFi-related developments at Binance were in progress in an August 11 video interview with crypto Youtube channel Boxmining and sure enough, Binance unveiled its DeFi Composite Index in the form of a perpetual contract on August 26. 
Come this Friday, traders will be able to bet on a basket of top DeFi tokens listed on Binance, with leverage of up to 50x on Binance Futures, comprising Band Protocol (BAND), Compound (COMP), Kava.io (KAVA), Kyber Network (KNC), Aave (LEND), Chainlink (LINK), Maker (MKR), Synthetic Network Token (SNX), Swipe (SXP), and 0x (ZRX). LINK carries the most weight in the index, followed by LEND and ZRX. Binance Futures' first index is denominated in USDT and is calculated based on real-time prices as reflected on Binance's trading platform. 
The derivatives trading platform has risen to the top, beating its competitors in a short period of time despite being a latecomer in the market of crypto futures offerings. As CZ often highlights in his interviews, Binance is always at the forefront of their customers' needs and has strived to offer any in-demand products or upgrades.
"Response to our range of DeFi derivatives has been continuously positive and it is clear that there is growing demand. We are excited to offer the USDT DeFi Index that enables users to more easily access DeFi and further diversify how they trade," said Aaron Gong, VP of Binance Futures, as quoted by Decrypt.
When CZ spoke on the Boxmining channel early on in August, he was of the opinion that while the insane growth DeFi is experiencing and rewards DeFi projects are offering are unlikely to last, several aspects of DeFi are here to stay, including automated market makers (AMM), the creation of additional liquidity from lending and the business model of incentivizing traders with a cut of transaction fees.
You may also want to read: Will the DeFi Explosion Translate to Higher Ethereum Prices?