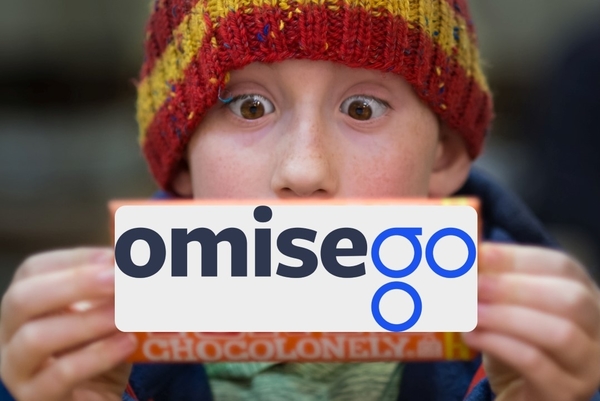 OMG Network or previously known as OmiseGo (OMG) is a Thailand-based ERC-20 token which was once very popular from its close tie to Vitalik Buterin, the co-founder of Ethereum (ETH.) 
The effort of introducing a second-layer solution, Plasma, to solve ETH's scaling problem has fueled the hype and took OMG to an all-time-high (ATH) at $28 back in early 2018 before the hype died down along with the burst of the ICO bubble. As the ETH community has moved on from Plasma and seeking a new way to solve scaling problems with the shift to Proof-of-Stake along with ETH 2.0, OMG price has remained stagnant for almost three years.
However, last week we have witnessed robust activities and price actions of OMG as Tether (USDT) has been launched on OMG Network in order to decrease congestion and gas fees. 
The price of OMG spiked up to a multi-year high at $9.8 before the overstretching relative strength index (RSI) snapped and pulled the price back to $5 levels.
The pullback from the highly overbought territory was inevitable. According to Fibonacci's retracement level, OMG now is trading right below the first level of resistance at $6.94. If OMG manages to get a daily candle close above the level, it might still have more fuel to the upside.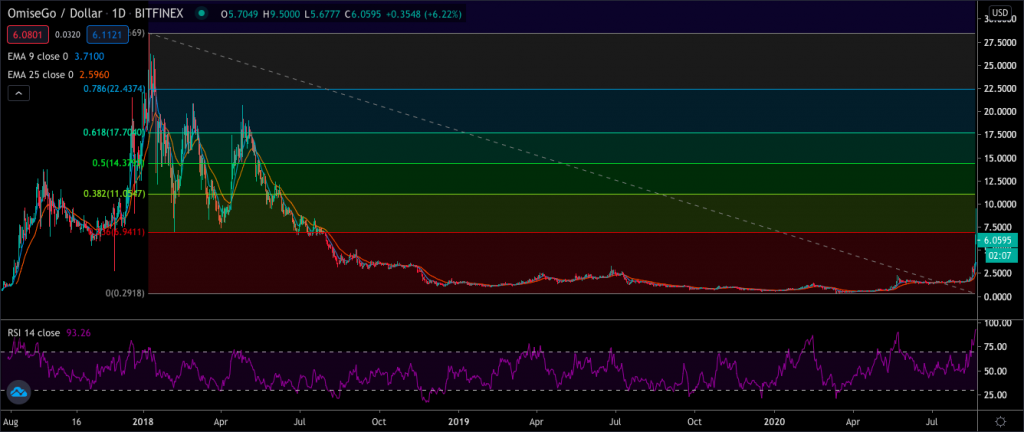 Still, for OMG to go up and retest its ATH might not happen any time soon since there are many overhead Fibonacci's resistance levels. 
In the short-term, the price bounced back nicely from EMA25 in the 180-minute timeframe. The buy-in at this level and to take profit at the previous local top at $9.8 still offer almost a 100% upside potential.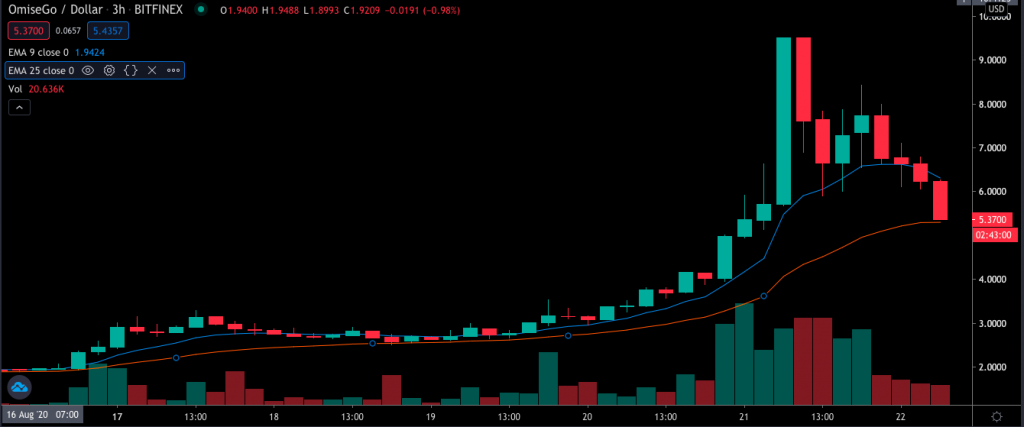 However, the traders should be aware of high speculation around the token and the price can fluctuate violently. Do not forget to set a stop-loss or get carried away by the rise in price alone.
Disclaimer: This analysis is the view of the author's alone, and does not in any way represent trading advice. all traders should trade at their own risk.
You may also want to read: Tether Launches on 8th Network OMG to Reduce Ethereum Gas Fees & Congestion