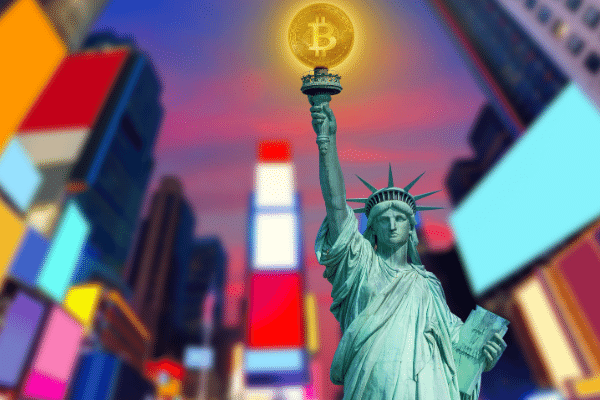 In a recent CNBC interview, Cathie Woods, CEO of Ark Invest, mentioned that the probability of a U.S.-based Bitcoin ETF happening is higher now. Chief among the factors favouring the odds is the new SEC Chairman, Gary Gensler.
Gensler is someone who is very knowledgeable in crypto and blockchain. He is also a professor who taught digital currency in MIT. Having someone with a deep domain knowledge in crypto leading the SEC would bode well for the cryptocurrency industry as a whole. There would be less uncertainty and more clarity in how the cryptocurrency industry operates and specifically, how blockchain technology can be harnessed for the betterment of society.
Woods is very bullish on the Bitcoin investment landscape with Tesla having allocated a part of corporate cash to Bitcoin. More companies are expected to follow Tesla's footpath considering that cash is a devaluating asset relative to Bitcoin.
In the last week, two Bitcoin ETFs were launched in Canada – Purpose Bitcoin ETF and Evolve Bitcoin ETF. What these two Bitcoin ETFs have proved is that regulatory requirements for a Bitcoin ETF can now be met convincingly. There is even less reason for the U.S. SEC to disapprove a well thought out and formulated Bitcoin ETF.
Trading volume from a U.S.-based Bitcoin ETF will be expected to dwarf those from Canada. With at least 32 million brokerage accounts in the U.S., and an average of US$150,000 of assets per client account, we are looking at approximately US$48 billion in new investments into Bitcoin if 10% of brokerage accounts invest 10% of their assets into cryptocurrencies. Compare this to the two Canadian Bitcoin ETFs which has an average of US$100 million in daily trading volume, one can easily see how a U.S. based Bitcoin ETF would create a huge tectonic shift in Bitcoin price.
[ Read more: The First Bitcoin ETF in North America is Finally Here ]
[ Read more: U.S. Bitcoin ETF Feels Closer Than Ever ]