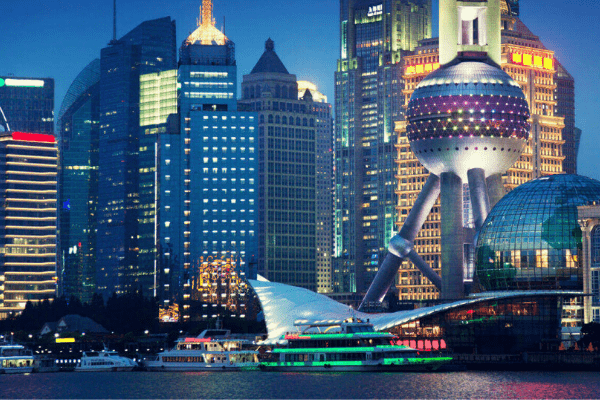 The municipality of Shanghai has joined hands with financial institutions to support the utilization of blockchain for global trade, reported the Global Times.
The Shanghai Municipal Commission of Commerce, Shanghai Customs and representatives from six bank branches, including the People's Bank of China and Bank of Communications, signed a proposal for the city's e-port area to use blockchain.

Chen Huifang, a professor at the College of Information Science and Electronic Engineering of Zhejiang University, said blockchain has been used in various free trade zones across China.
Huifang added that blockchain technology increases the reliability of information and improves the efficiency of customs clearance, lowers production costs, and promotes the simplification and harmonization of trade procedures.

A pilot blockchain system was also tested for cross-border financial services in Nanning. Qi Hong, vice director of China Construction Bank's Shanghai branch, said the technology remains only in its early experimental phase in China.
Hong noted that the public still don't understand the technology, especially when it is used in the financial industry. He said the Chinese government will use the technology in a more comprehensive way.
You may want to read: