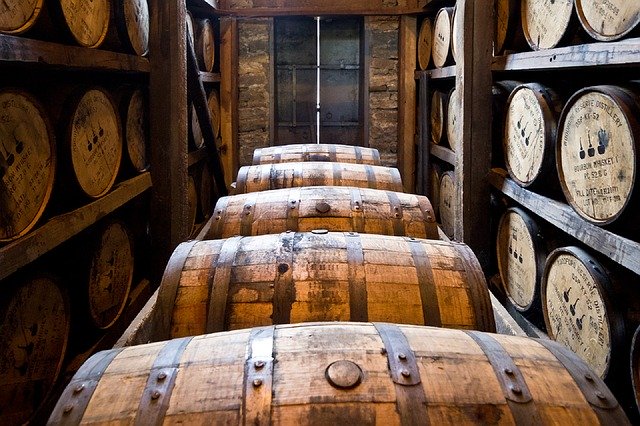 Whiskey-loving investors can purchase asset tokens backed by barrels of bourbon from Wilderness Trail Distillery in Kentucky, US. Wave Financial, a digital assets management service provider based in California is collaborating with the distillery to tokenize $20 million worth of bourbon whiskey barrels, which can number anywhere between 10,000 to 20,000 barrels. Investors will be able to purchase the tokens through the Wave Kentucky Whiskey 2020 Digital Fund, which represents approximately 4 million bourbon bottles.

In a statement shared exclusively with Coindesk, Wave Financial President Benjamin Tsai said there are many benefits to tokenizing unconventional assets, in this case, bourbon whiskey. One of the reasons for tokenization is the increased accessibility investors can enjoy, as some of these investors may not have an opportunity to invest otherwise due to the "high upfront costs and purchase minimums, low liquidity, scarcity of production capacity, and technical know-how" in this industry.

As the value of bourbon whiskey increases with time, Tsai mentioned that there may be a markup between $1,000 to $4,000 over a period of five years. This could be a unique selling point for investors – aside from investing in their passion for whiskey, the whiskey-backed token could help investors to build wealth steadily.

Wave Financial is engaging the services of a third-party Vertalos to cover the technical aspects and creation of the whiskey-backed token. They have not yet chosen a blockchain protocol or platform to launch on. The fund will be managed by an appointed administrator who will make quarterly reports available to investors.

As for the token, a Wave representative said it will be available for purchase by accredited investors worldwide with two rounds of sale in Q2 2020 and another tentatively set in September. Wave is considering some security token exchanges to provide liquidity for token holders.

Tokenizing rare assets have become increasingly popular, with firms venturing into the luxury vehicles and real estate industries, and even tokenizing precious metals and priceless artworks.
You may also want to read: Spend Crypto with Coinbase Debit Card via Google Pay