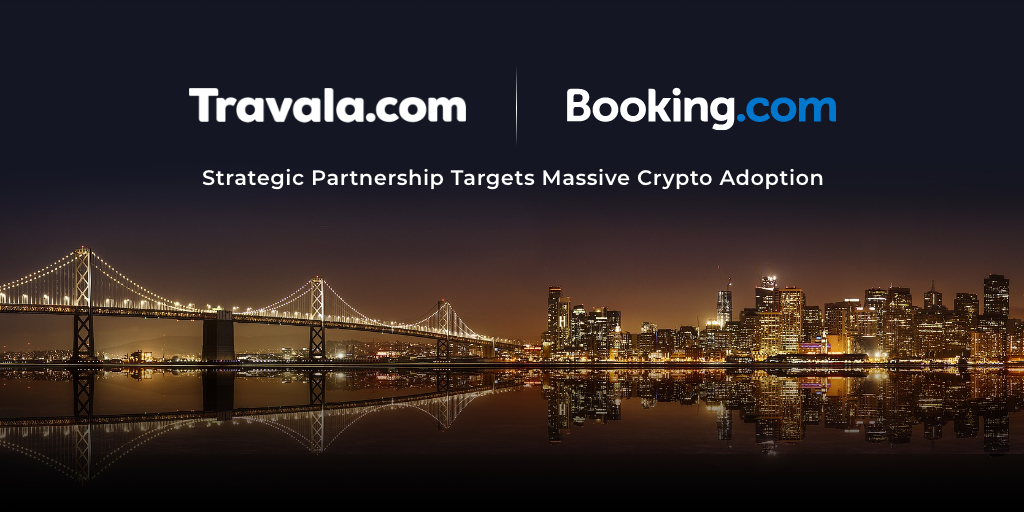 Holiday-goers now have more payment options when booking accommodations for their overseas trips with a collaboration between Travala, a leading travel platform which allows customers to pay for their stays with cryptocurrency, and popular accommodations aggregator Booking.com. The Strategic Partnership Agreement was signed by both parties and announced in a press release on November 25.

The crypto-friendly travel platform was founded two years ago and offers over 2 million properties to its customers. Prices of accommodations on Travala are on average 40% cheaper than those on other travel platforms. Powering the Travala platform is its native digital token AVA, which is also accepted for payment on Travala.com along with 20 major cryptocurrencies such as Bitcoin, Ethereum, BNB and more.

Under this partnership, customers not only have access to a wider pool of properties and stays with the addition of Booking.com's offers, but are also able to now use crypto for more everyday purchases, including travel accommodation. In recent weeks, more companies in the tourism industry are offering crypto-friendly payment options, such as Hahn Air and Alternative Airlines.

"This partnership allows our users to access Booking.com's accommodation listings, as well as the listings from several other leading travel suppliers, which is a fantastic use case for our own AVA token and another huge step towards mass cryptocurrency adoption," shared Matt Luczynski, CEO of Travala.

You may also want to read: