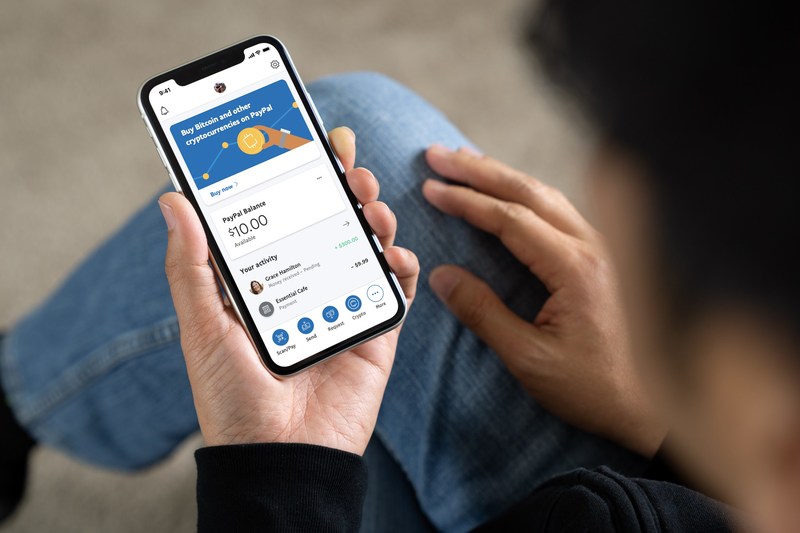 PayPal has announced the official launch of Bitcoin buying, selling and trading on its platform for US customers only. Having revealed its plans to integrate cryptocurrency payments only last month, PayPal has worked swiftly to make the new feature available for the US market, according to a press release.
"Our global reach, digital payments expertise, two-sided network, and rigorous security and compliance controls provide us with the opportunity, and the responsibility, to help facilitate the understanding, redemption and interoperability of these new instruments of exchange. We are eager to work with central banks and regulators around the world to offer our support, and to meaningfully contribute to shaping the role that digital currencies will play in the future of global finance and commerce," said Dan Schulman, president and CEO, PayPal.

There was a waitlist for US PayPal users to access the new crypto feature, but overwhelming demand drove the company to make it widely available within the US. From today onwards, customers using PayPal can easily pay for any purchases with the 26 million merchants worldwide that use PayPal with Bitcoin. Merchants however will be receiving the crypto payment already converted in fiat currency, based on PayPal rates and fees.

PayPal is currently operating under an exclusive and conditional Bitlicense granted by the New York State Department of Financial Services. From now until the end of the year, PayPal will not charge any service or holding fees for transactions as the US market becomes the first large-scale stress test for the new integration in public. More importantly, PayPal intends to take a leading role in educating account holders on the different opportunities and risks that exist at present. In the process, there is hope that PayPal will be able to persuade other holders to delve into the crypto market.
Cover Image Courtesy: PayPal
You may also want to read: Bitfinex Launches Crypto Loan Service – Bitfinex Borrow