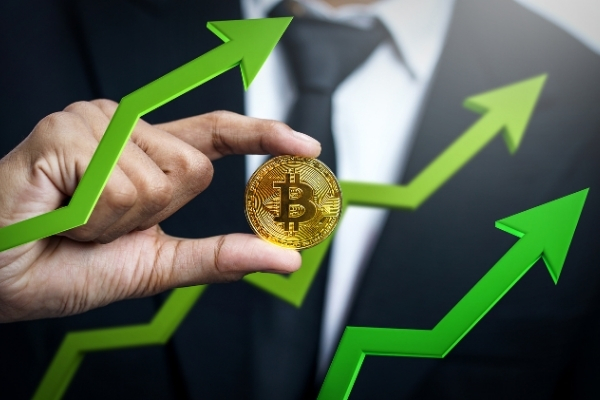 The world's bellwether cryptocurrency continues to make history as the best-performing asset of the year, a remarkable feat considering the severe economic losses, investor uncertainty and socio-political turbulence we have experienced thus far. Bitcoin first broke a major resistance level of $10,500 earlier in the year, then moved upwards to clear $12,000 and then $13,000 in October with PayPal's crypto integration announcement. It did not stop there, however, as prices were pushed even higher to clear $14,000 and $15,000, but failed to test the $16,000 mark earlier this week as the market saw a pullback to under $15,500.
On November 13, Bitcoin smashed through the $16,000 mark and went beyond to trade at $16,423 at the time of writing according to statistics from CoinMarketCap. This marks a huge 5% gain in the last 24 hours as Bitcoin bulls rejoice at the new milestone hit for the year. This has raised Bitcoin's market cap to approximately $305 billion USD.

Bitcoin prices have been in a fixed uptrend since the beginning of November, and the sudden price rally comes on the coattails of PayPal's announcement, officially launching Bitcoin trading on the payment giant's platform for US users. PayPal's involvement was the catalyst for Bitcoin clearing the $13,000 mark, and now that the new product offering has been set in stone, providing greater foundation and strength for Bitcoin, capital inflows have struck a new high.

Also contributing to Bitcoin's precipitous rise this week are new Wall Street veterans announcing their support for Bitcoin, indicating the potential of large institutional players joining the market. Stan Druckenmiller and Bill Miller went on record to voice their support for Bitcoin as a good investment, changing their tunes from before. 
While Ray Dalio, CEO of Bridgewater Associates, denied Bitcoin's worth due to the potential of regulators fully stamping out the orange coin in markets only a few days ago, Bitcoin's strength is apparent. Industry advocates and leaders have also come forward to dispel the misconception that Bitcoin can easily be regulated by governments, thus rendering Dalio's argument invalid.
You may also want to read: Quantity of Bitcoins Decreases More and More