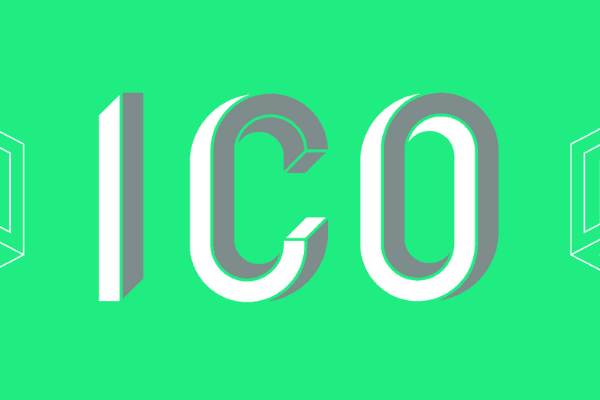 Are you familiar with investing in cryptocurrency?
As an investment strategy, buying newly issued coins or tokens from an ICO usually means buying into a coin sold at a fixed price that is likely to be very low. Logically speaking, the project is currently (supposedly) valued at less than what they envision to be in the near future. So if you buy in low when the business is undervalued and sell high when the business and its token value is thriving, you make a profit. A very simple concept, and the easy accessibility of the sale (and the opportunity) to retail or individual investors makes it more attractive to the average man.
Yet this remains a big gamble. ICO fundraising relies on investors' utmost trust and faith in the project and its team, but does not guarantee returns at any rate. So if the project defaults, all is lost.
It is a high risk, yet the rewards are comparable: during Ethereum's ICO sold their tokens at US$0.311 each, and today, each Ether is valued at approximately US$200, a whopping 643% of its original ICO price. Even a mere increase of US$0.30 per token means double the returns. So it becomes attractive to some investors to purchase tokens at an ICO, provided they have confidence in the ICO project of course.
I am not advocating that you should get into ICOs and neither am I censuring it. If you should decide to invest in an ICO, the following are steps to help guide you in case you are unsure. The specific course of action in buying ICO tokens may vary depending on the project, but these are the general steps:
Get a major cryptocurrency
Cryptocurrency, encompassing tokens issued in ICOs, is a digital currency that can be purchased using traditional currency, usually the US Dollar (USD), on a digital currency exchange that supports fiat to crypto conversions. More prominent digital currency exchanges include Coinbase, CEX.IO, Gemini, Poloniex but there are many others. In most cases investors buy either Bitcoin (BTC) or Ether (ETH), the two most popular pre-existing cryptocurrencies, in order to purchase alternative coins aka altcoins like the ICO tokens you are keen on. If you already have sufficient BTC or ETH to buy ICO tokens, you can skip this section.
Sign up for an account with a digital currency exchange and follow their instructions on how to purchase Bitcoin, Ether or any pre-existing cryptocurrency you need to buy into the ICO. Some accept purchase using a credit card, for convenience albeit at a higher cost, whereas others accept bank transfers. Whatever the case, acquire enough currency to buy your ICO tokens later and some excess for any transaction fees you might incur.

Get a digital wallet.
Transfer your currency to a digital wallet which supports the specific currency. Make sure that this wallet will hold cryptocurrency compatible with the ICO. Check if your chosen wallet provider supports Ether, Ethereum-based tokens, Bitcoin or a mixture of any of these currency types and that it supports whichever tokens you are buying and will be holding. Common web and mobile wallets comprise of MyEtherWallet, Trust Wallet, ImToken and more.

For example, the ICO accepts Ether as a purchasing currency, and the ICO tokens are ERC20 tokens operating on the Ethereum blockchain. First, you can buy Ether from the digital currency exchange. Next, sign up for an Ethereum or ERC20-compatible wallet to store your newly-bought Ether, and subsequently your ICO tokens. Finally, withdraw the Ether out from the currency exchange to deposit into your new wallet via the wallet address.

Do check, and counter-check, and most importantly check again that the wallet address you are withdrawing to is correct (and that you remember how to access this wallet). Otherwise the funds are lost forever.

*Note that this section only refers to a digital/online/'hot'/software wallet, and not a hardware wallet/cold storage/physical device to store your cryptocurrency.

Get into the ICO
Once you have the funds in your wallet, it is time to find the ICO you want to invest in. Ensure that you locate the official page or sale platform for the ICO. Feel free to read through the ICO materials such as the whitepaper, the terms of sale, and especially if the ICO webpage is safe (e.g. does it have an SSL certificate), or even engage the project team in their community outreach efforts before committing any funds to anyone.

Assuming the ICO sale/pre-sale is already live, you can start by registering for the ICO sale on the respective site and provide the necessary information required to invest into the ICO. Legitimate ICOs should have a Know-Your-Customer(KYC) / Anti-Money Laundering (AML) procedure to verify their ICO investors for legal compliance. This is for verifying user identities and assessing their suitability and potential risks, if any, of illegal intentions.

Actually Buying the ICO Tokens
Following the instructions provided by the ICO project, transfer your BTC or ETH from your wallet to the corresponding BTC or ETH wallet address in which the ICO provides. Do NOT transfer BTC to an ETH address and vice versa. If the address is not compatible with the currency, the currency is likewise lost forever, sent into the pits of doom and darkness.
You will receive the ICO tokens at a rate specified in the terms of the offering. There will also be small fees associated with cryptocurrency transfers which you have to set aside for. Meaning to say if you only have 100 ETH in your wallet, you will not be able to fully spend 100 ETH on ICO tokens because a small percentage of the 100 ETH will go into transfer/'gas' fees for the transaction to go through on the blockchain.
The ICO will issue the ICO tokens at a specified time and date (often not instantaneous and occur only at the end of sale) to investors' cryptocurrency wallet addresses specified in their registered accounts. Depending on the wallet, you may need to add the token to the wallet itself so that you can receive transfers. For example in MyEtherWallet, you can add the ICO token details in the '+custom tokens' section.
Get Rich Maybe
Once you receive the tokens, you may choose to hold and keep them in your original wallet until it becomes listed on a secure cryptocurrency exchange which you can access. Only exchanges where your token is listed on will allow the trading of the ICO token. Exchange listing is decided by the ICO project owner, so many investors tend to look out for plans to list or a confirmed exchange listing on a quality exchange before buying into an ICO.
Depending on how well the project goes on to do, the exchange you trade on, and demand of the token, the price of the ICO token will fluctuate and this is where investors can take advantage of their early buy-in.
To close this article, I would like to end off with some basic advice: to find a quality ICO to invest in, what you can do as a potential investor is to familiarise yourself with the cryptocurrency landscape and news. Online/offline blockchain communities are excellent for discovering upcoming opportunities, blockchain news sites keep you updated on trends and more prominent ICOs, and ICO rating sites are very helpful for ICO discovery, reviews and comparisons of different ICO offerings against one another.
You may want to read:
Remark: This article was written by Kimberley Chang and is published with permission by SuperCryptoNews .