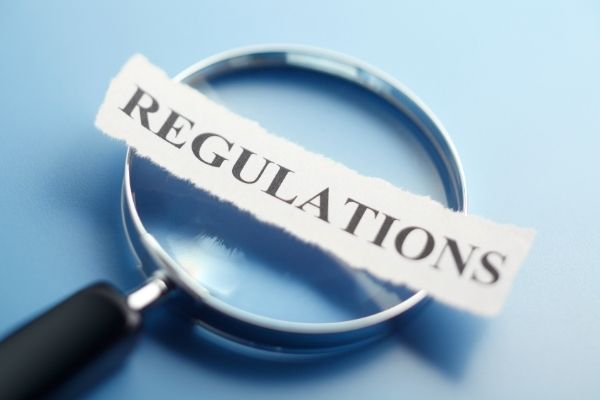 The US Department of Justice (DOJ) published a cryptocurrency enforcement framework on October 8, created by its Cyber Digital Task Force. This 83-page document comes shortly after charges were brought against BitMEX, and seeks to provide greater clarity to practices in the industry as a whole. 
"Cryptocurrencies and distributed ledger technology present tremendous promise for the future, but it is critical that these important innovations follow the law. The Cryptocurrency Enforcement Framework provides the public with important information intended to help them understand and comply with their obligations under the legal regimes that govern these new and fast-developing technologies," said Task Force member Brian C. Rabbitt.

Firstly, companies which are not registered in the US but operate there "in whole or substantial part in the United States" and "where virtual asset transactions touch financial, data storage, or other computer systems within the United States", the framework states that the DOJ can indeed exercise full authority in these cases. As plenty of crypto businesses have used the reason of jurisdiction differences to argue against the DOJ and the US Securities and Commission (SEC) from intervening, this new guideline may become an obstacle to companies that have protected themselves by being registered overseas.
"All entities, including foreign-located exchanges, that do business wholly or in substantial part within the United States, such as by servicing U.S. customers, must also register with FinCEN and have an agent physically present in the United States for BSA reporting and for accepting service of process," the report states.
Moreover, these exchanges have to ensure that customer data collection and AML/CFT measures are completely in place. In BitMEX's case, it is also being charged for neglecting to properly ensure high KYC standards. Even cryptocurrency kiosk operators will be subjected to the above guidelines.
"The Department considers the use of AECs to be a high-risk activity that is indicative of possible criminal conduct," adds the DOJ on privacy coins such as Monero and ZCash.
The DOJ has also shown the numerous agencies it works with on cryptocurrency-related cases, including the SEC and FATF. It acknowledges that a clarity in laws need to be in place, and Congress explored two draft bills regarding the implementation of cryptocurrency regulations last month, of which includes clearly detailing and identifying the authority each agency such as the SEC has in cases. The SEC has been long criticized for imposing arbitrary reasoning in making their charges against crypto firms and projects.
You may also want to read: CFTC Charges BitMEX in Negligence over Money Laundering Prevention Failure