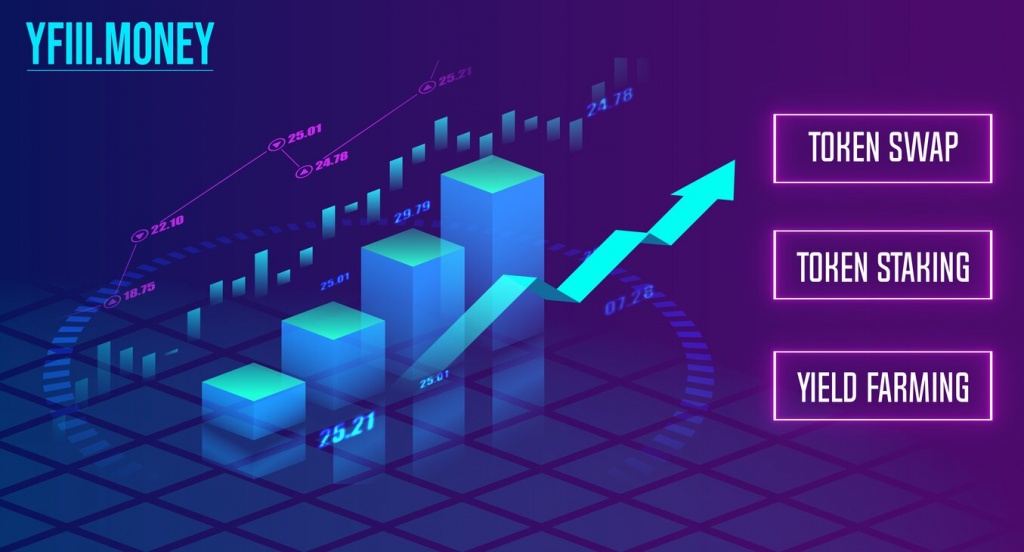 In the wake of the global economy, investors all over the world are seeking for their interest in making profit gains in a safe and effective way. In the crypto world, that hope is likely viable with good profit and trustworthy projects created upon hi-tech platforms. YFIII is one of those projects which is getting more and more attention from investors. 
What is YFIII?
Basically, YFIII is a decentralized finance platform that allows users to perform a host of functions such as trading and aggregated liquidity. Moreover, it also is the first platform to integrate Uniswap SDK and staking on-chain.
Since release time on Sep 13, 2020, YFIII project has gained a large support from the global community. The number of group members has increased massively by 2000 members a month. 
 Noticeable attributes
YFIII offers users 3 fundamental attributes such as: Token Swap, Token Staking and Yield Farming. 
With token swap: It allows users to easily swap from ETH, DAI, USDC or USDT to YFIII and vice versa. 
With token staking: Interest rate decreases gradually every 2 weeks. Tokens will be locked within 2 weeks once you finish staking. After 2 weeks, these tokens will be unlocked and users will receive tokens staked as well as the interest respectively. Users can completely cancel staking and take the tokens back any time.
Yield farming will be released in the beginning of 2021.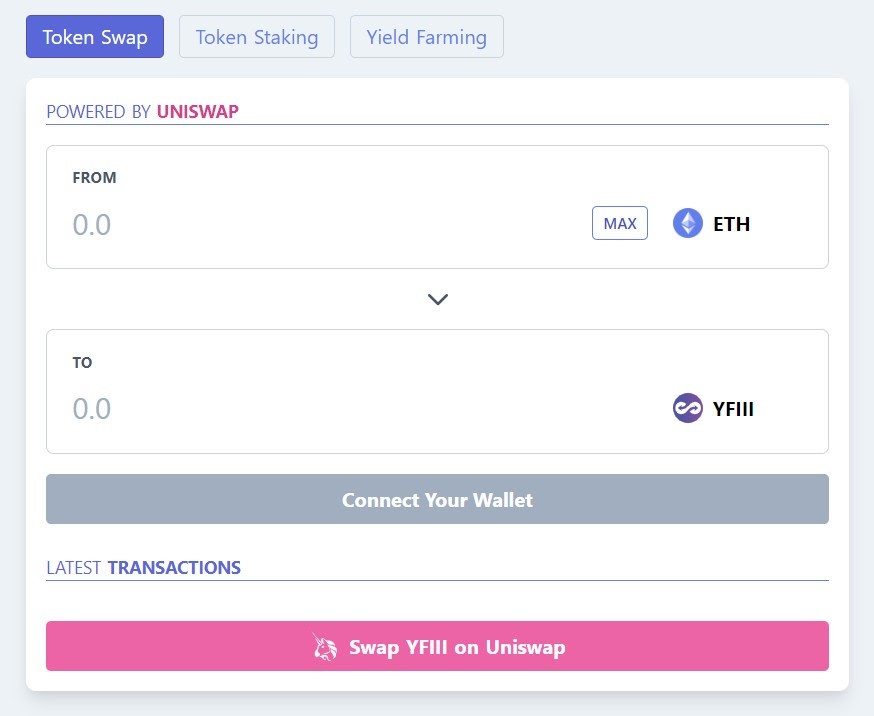 How to trade YFIII? 
Currently, investors can simply buy or sell YFIII tokens on Uniswap, Indoex and will be soon on some other exchanges namely: Probit, OKEx, Huobi, …. The project is also preparing the last progress for Coingecko and CMC listing. 
YFIII's price has raised up to 380% per day after being officially listed on Uniswap on September 13th, 2020 – a very impressive figure. Having said that, by the well-thought plan and a clear orientation of  YFIII team, this project completely is a profitable opportunity that should not be miss.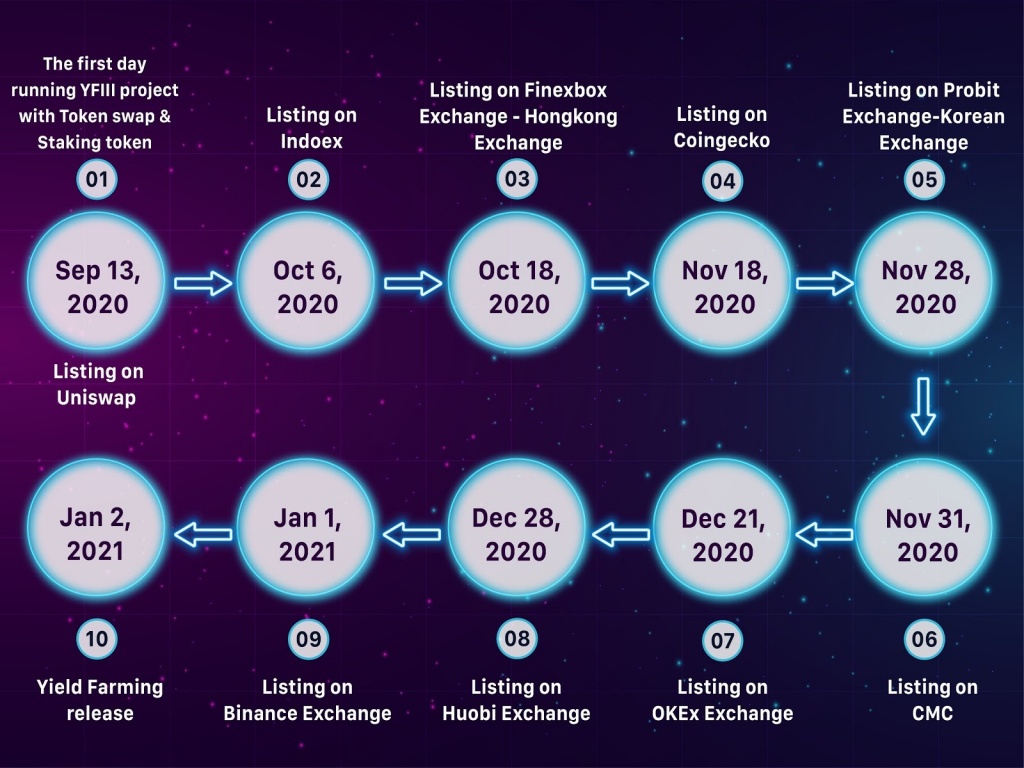 YFIII- Big chance- Big profit.
Join with us at: https://t.me/yfiii_money
Our website: https://yfiii.money/