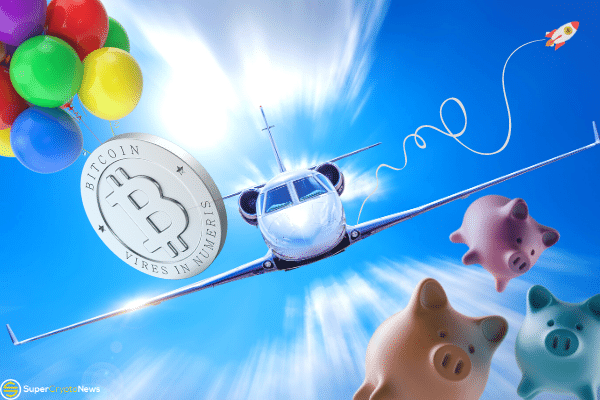 Bitcoin is soaring literally. PrivateFly, a booking service for private jet charter flights, has announced that nearly 20% of its sales are paid with Bitcoin in January 2020.
PrivateFly made waves in the cryptocurrency space back in 2014 when it announced that it will accept Bitcoin as a payment currency. In addition to Bitcoin, PrivateFly accepts Bitcoin Cash, Ethereum, GUSD, USDC, PAX and BUSD.
While we have accepted Bitcoin payments for many years now, cryptocurrency transactions have really taken off in recent months. These are in line with Bitcoin's climb in value – to the extent that 13% of our flights were paid for in this way last month. We have previously seen just 1-2% each month." – said Adam Twidell, PrivateFly CEO.
PrivateFly also launched their Bitcoin Jet Account which allows clients to fund their account in Bitcoin. This allows payments to be made fast and hence allow for same day or next day departure to occur.
According to PrivateFly, they began to accept Bitcoin after encountering meaningful clients' demands.
As the value of Bitcoin grows, holders are increasingly cashing out on their Bitcoins to fund lavish lifestyles. Are you one of them?
[ Discuss: Have you cash out your Bitcoin? If yes, for what purpose? ]
[ Read more: UK Travel Firm Allows Passengers to Book Flights with Bitcoin ]
[ Read more: Binance-Backed Travala.com Enters Strategic Partnership with Agoda ]