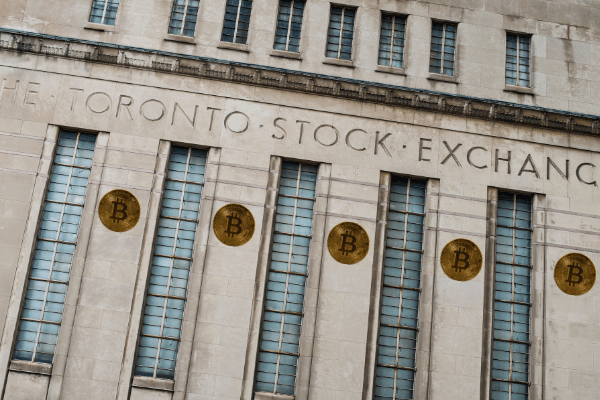 Just days after Purpose Bitcoin ETF was approved by the Canadian securities regulators, Evolve Funds Group Inc. has filed a final prospectus to launch their Bitcoin ETF (EBIT).
EBIT will launch on the Toronto Stock Exchange subject to final regulatory approval. Through EBIT, investors with access to Toronto Stock Exchange will be able to buy Bitcoin via EBIT, since EBIT is designed to be physically settled. This means for every dollar that comes into EBIT, EBIT will buy a dollar worth of Bitcoin.
"The Bitcoin ETF is exciting news for investors," says Raj Lala, President and CEO, Evolve ETFs. "Investors will be able to trade bitcoin on a regulated stock exchange. It will be as simple as buying shares through their bank or brokerage. Unlike the technical challenges of investing in bitcoin, units of EBIT will be safely transacted via a familiar brokerage investing platform. EBIT will provide daily liquidity, transparency and security for directly purchasing bitcoin through a regulated ETF structure."
EBIT will provide investors with exposure to the daily price movements of the U.S. dollar price of bitcoin. The ETF will not seek exposure through derivatives or futures contracts and will be backed directly by physically settled bitcoin holdings. The ETF's daily NAV will be based on the CME CF Bitcoin Reference Rate, a once-a-day benchmark index price for bitcoin denominated in U.S. dollars.
"EBIT will directly own bitcoin on the Bitcoin blockchain in a cold wallet," says Elliot Johnson, Chief Investment Officer and Chief Operating Officer, Evolve ETFs. "Investors will have confidence in the secure investment process for the Bitcoin ETF. We are very pleased to be working with best-in-class cryptocurrency experts including, Gemini Trust Company, CF Benchmarks, Cidel Trust Company, and CIBC Mellon Global Services."
With this second Bitcoin ETF approved in Canada, it may quicken the regulatory approval for a similar Bitcoin ETF to be approved in the U.S.
[ Read more: U.S. Bitcoin ETF Feels Closer Than Ever ]
[ Read more: Another Bitcoin ETF Files in Canada ]