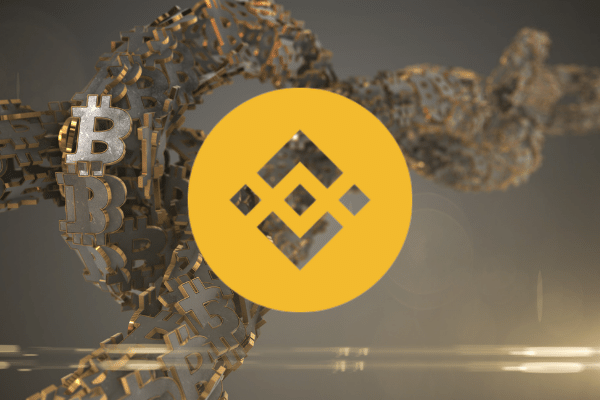 Binance's BNB rebounded to near its ATH price of US$75 after the market correction on February 7. Ever since Binance announced the launch of Binance Pay on February 3rd, its token price has been marching non-stop.
In the world of fintech, the payment business is one of the most sought after vertical. Although margins are razor-thin and profit can only be made with scale, the ability to have majority market share will yield the operator with a strong and loyal customer base. Like an onion, the operator will be able to derive much of its profits from other value added services like loans.
China's AliPay is an example of how a consumer-payment business morphed to be a one stop superapp offering a myriad of financial services and even an ecommerce store.
There maybe reasons why Binance decided to launch Binance Pay in a low-key affair. In fact, in a recent tweet by Changpeng Zhao, Binance founder and CEO, during the Binance Blockchain Week, he mutedly announced the launch of Binance Pay.
Operating a payments business is expensive and a long process. This is because payments is one of the most regulated industry in the finance world. Every central banks have strict policies and regulations when it comes to awarding payment licenses to operators. The process is even more opaque and protracted for digital token based payment operators.
Digital banks maybe seen as the first beachhead to operators who are keen to offer cryptocurrency-based payment services. Afterall, the regulatory policies surrounding digital banks have been clearly laid out after years of research and industry-peer reviews.
Regulations in the cryptocurrency space is welcomed. It helps protect consumers from frauds and the lack of transparency. However, history has shown that innovations which lead to a strong consumer adoption more often than not compel regulators to adapt and adopt to these innovations. Examples of such innovations would be the likes of Uber, AirBnB, Peer-to-Peer lending companies and many more.
Binance Pay has the potential to create a strong vector among the cryptocurrency community. It is the undisputed leader in operating a centralized cryptocurrency exchange. Its daily volume outstrip the other top 5 cryptoexchanges' volumes combined. Many around the world uses Binance to trade. To launch Binance Pay would be to further cement the "stickiness" of the Binance suite of services.
Overnight, a Binance user would be able to send and receive payments to the millions of Binance users. A non-Binance user would need to join Binance in order to receive cryptocurrency payments. The biggest advantage for anyone using Binance Pay – Zero Fees. For any merchants out there, an easy to use electronic payment services with zero fees seems to be building castle in the air. However, now with Binance Pay, any merchant can accept payments for zero transaction fee or in their lingo 0% MDR (Merchant Discount Rate).
The confluence of factors for using Binance Pay may potentially multiply Binance user base.
Perhaps, you may soon find a "Binance Accepted Here" decal on the windows of merchants' stores.
[ Read more: Binance "Secretly" Launches Binance Pay ]
[ Read more: Travel Agency Travala Becomes the First to Utilize Binance Pay ]