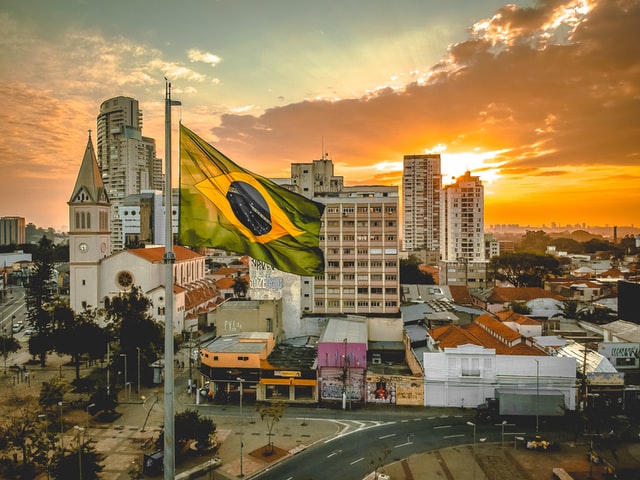 Brazil is taking a firm stance against derivatives trading as the Brazilian Securities and Exchange Commission banned Binance, the world's largest cryptocurrency trading platform by trading volume, from offering its derivatives trading services in the country. Failure to comply with the new ban would penalize Binance with a daily fine of $186.

According to a declaration filed by the Ministry of Economy and Superintendence of Relations with Markets and Intermediaries, Binance has to cease its public offerings as "derivative contracts are securities, regardless of the underlying assets" and the SEC has not granted permission to the exchange to "act as a securities intermediary".

"The company (has) to immediately suspend the broadcasting of any public offering of securities intermediation services, directly or indirectly, including through the use of internet pages, applications or social networks, warning that failure to comply with this determination will subject it to the imposition of a daily fine of R$1,000 (one thousand reais), without prejudice to liability for the infractions already committed before the publication of this Declaratory Act," the declaration states.

Several crypto exchange services are available to the public in Brazil and considering that the Brazilian SEC has taken issue with solely Binance's derivative contracts, it stands to reason that as long as exchanges steer clear of offering futures to Brazilian citizens, they can still operate without obtaining approval from the SEC.

It seems that Brazil is taking a firmer stance against the digital assets and tech industries within its borders – Brazil suspended WhatsApp Pay last month, a digital payments service available on popular chat messaging app WhatsApp stating that it could undermine and threaten the country's existing financial system. At the same time, Brazil's central bank is also looking into creating and launching a blockchain-based digital payment system.
You may also want to read: American Banking Association Disapproves of Fed-Led Digital Dollar Project