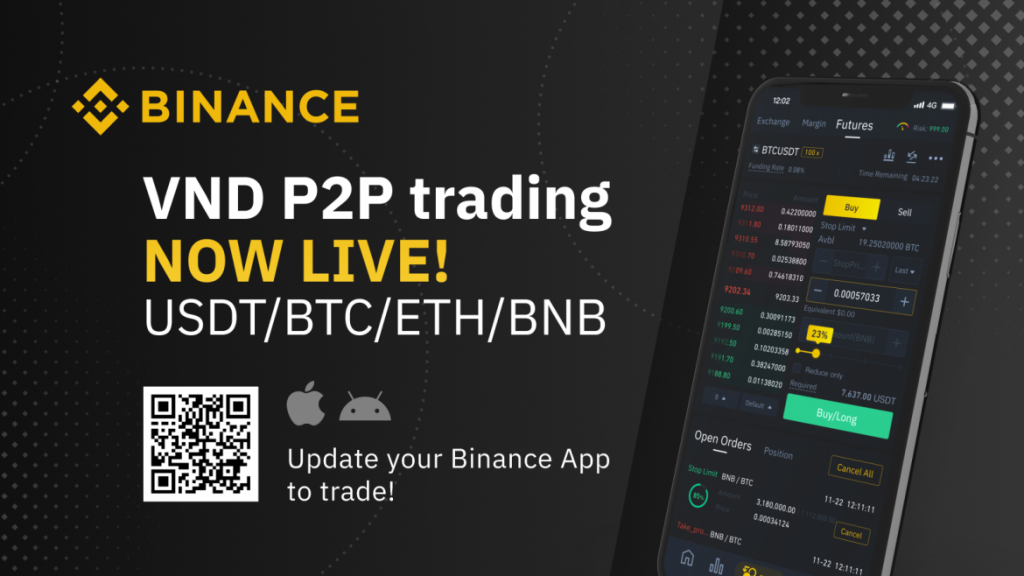 Binance, the world's most popular crypto trading platform, has added support for Vietnamese Dong (VND) on its peer-to-peer (P2P) trading application, available on both iOS and Android. This allows Binance users in Vietnam to buy and sell crypto using the Vietnamese Dong (VND) directly via the Binance P2P app. It will support 4 digital currencies: Bitcoin (BTC), Ether (ETH), Tether (USDT) and Binance coin (BNB).
Currently, the Binance P2P app is only available in China and Vietnam, but Binance's CEO revealed that Binance is committed to expanding this P2P service to users in more than 180 countries around the world this year to reduce barriers to entry into the world of digital currencies. Binance is pleased to launch a fiat-to-crypto P2P trading service so that Vietnamese users can trade crypto affordably.
In China, P2P digital currency trading is crucial as China has a strict anti-digital currency stance, and regulations dictate the prohibition of crypto trading and offering of ICO tokens.
Regulators in Vietnam have always had a negative view on digital currency and it still remains to be seen if upcoming Vietnamese laws on this will be crypto-friendly.
You may also want to read: Vietnam – The Venue Of Binance Blockchain Week 2020