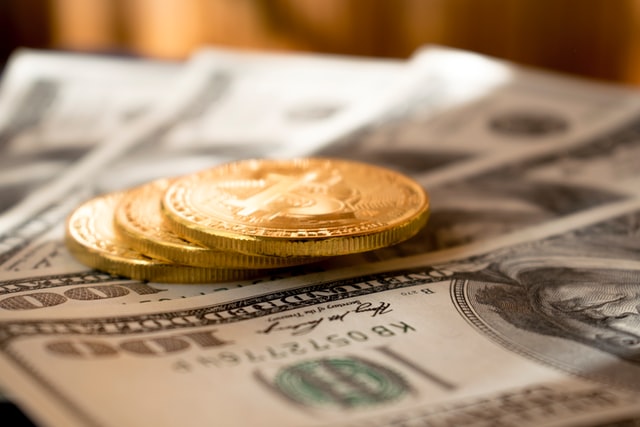 Investment vehicles around the world are showing signs of reversal months after the mid-March panic sell-off as news of COVID-19 antibodies and vaccine developments are now flooding the news. Amidst the good news, Bitcoin seems to have fallen behind other asset classes during the past month.

The last 30-day returns of Bitcoin (June 22th – July 22th) is in negative territory at -3% while a store of value benchmark like gold provided a generous return of +4.25% during the same time period.

Bitcoin seems to be stuck in a quagmire compared to other cryptocurrencies in the market dubbed "Altcoins." The bastard child of the market, also known as Ripple (XRP), is the worst high-cap Altcoin performer from 2019 to 2020, but it still managed to outperform Bitcoin with a +4.49% return. Stellar (XLM) yielded an impressive +32% but was overshadowed by ChainLink (LINK), which continues to create new all-time-highs (ATH) resulting in +58% return in just 30 days.  
After seeing a historical low having plunged into negative territory for the first time in the history of oil futures, WTI Crude Oil is slowly climbing back upward with a 3% increase in the past month. NASDAQ defied all rules and headed for back-to-back ATHs and now is reaching 11,000 points. S&P 500 yielded a +4.5% gain and finally came around with a positive year-to-date (YTD) return.
The orange coin, despite successfully breaking out from its suppressing trendline, still lacks volume and momentum. It should remain neutral until a break above the previous local high at $9,430 has been made. For support, the yellow trendline should provide a safe zone, breaking below the line should bring us to around $8,800 level.
On the bright side, if Bitcoin manages to blow past $9,430, the next resistance should be at $9,600 according to Fibonacci's retracement. The major resistance is still the previous high at $10,500 which is a pivotal point between the bull and bear trends.
The SCN30 Index jumped 5.24 points last night and now stands at 162.5 points. The mid-term trend is still going sideways as most of the constituents are going up slightly except LINK which is experiencing a slight cool down at the moment.
From the technical analysis perspective, LINK should come down to find a foothold after failing to break above $9 as it is sitting on the 161.8 Fibonacci level. Breaking below this could result in a support confirmation at $5 which was the previous formidable resistance for the past year.
Disclaimer: This analysis is the view of the author's alone, and does not in any way represent trading advice. all traders should trade at their own risk.
You may also want to read: Speculative Stocks and Altcoins – Two Peas in a Pod?