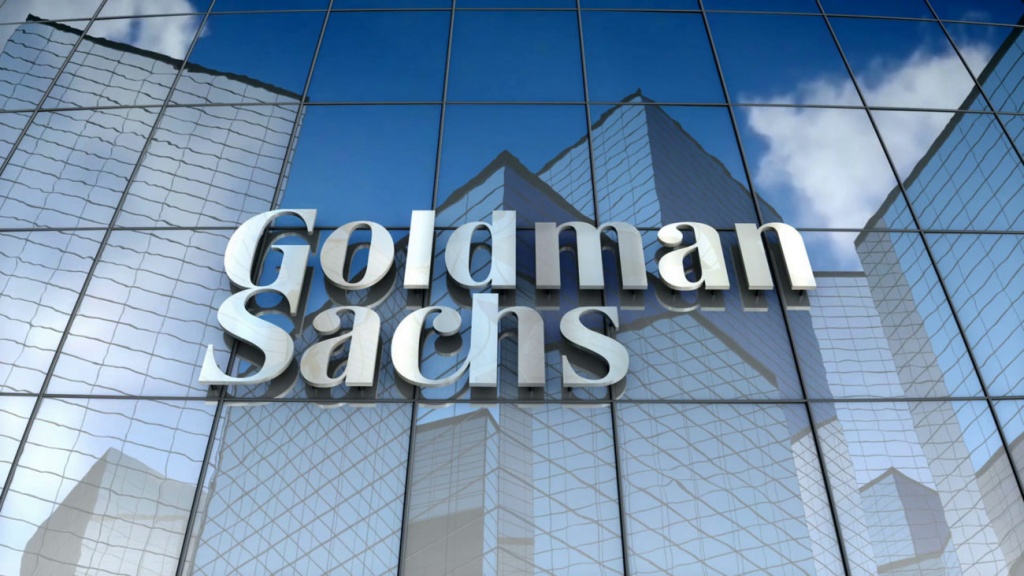 In a rare turn of events, one of the vanguards of the banking industry Goldman Sachs, announced an investor call for May 27 which featured Bitcoin in the discussion. Titled Implications of Current Policies for Inflation, Gold & Bitcoin, the crypto community was looking forward to what the bank had to say about the world's largest cryptocurrency, considering the different economic climate the world is dealing with at present. Slides leaked after the call, however, show Goldman Sachs' stance on Bitcoin and cryptocurrencies: "Cryptocurrencies including Bitcoin are not an asset class".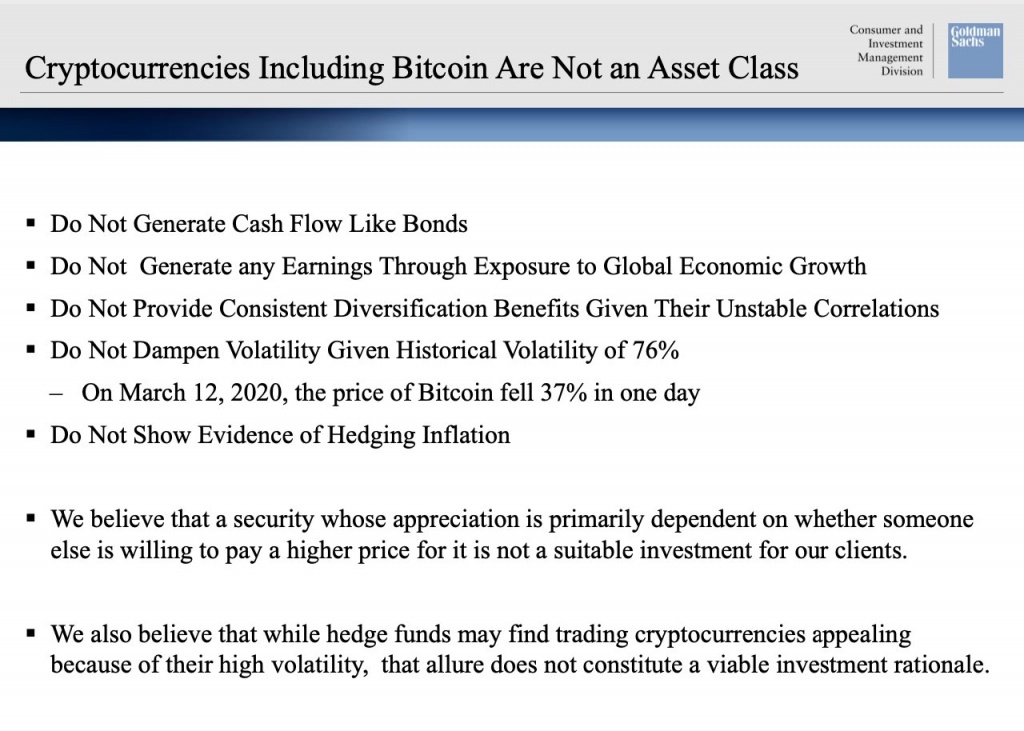 Aside from viewing Bitcoin as securities, the bank also listed the following reasons as to why it does not recommend its clients investing in cryptocurrencies, including the lack of cash flows, impossibility of wealth generation and high volatility rates. They contend that Bitcoin is not a hedge against inflation and that digital asset hedge funds "does not constitute a viable investment rationale".
The presentation also attempted to correct the supposed misconception of the scarcity of Bitcoin and cryptocurrency supplies, bringing up the example of Bitcoin, Bitcoin Cash and Bitcoin SV, the latter two of which were created via forks. Instead of broaching the subject of the viability of Bitcoin in times of crisis and the fallacies of traditional financial systems, the bank rehashed arguments about the vulnerability of cryptocurrency infrastructure and cryptocurrency being used for illegal, criminal activities.
The crypto community has taken to social media to criticize the bank for its lack of understanding of Bitcoin. Well-known crypto advocate Tyler Winklevoss took to Twitter to lambaste the bank's presentation and called out the bank's double standards on money laundering.
While Bitcoin has historically ranked high in terms of volatility rate as compared to gold, oil and S&P 500, the recent market downturn across all four asset classes have proven that in times of crisis, even seemingly stable assets are unable to escape unscathed. Crude oil, for example, surpassed Bitcoin in volatility rates just last month, following a historic 300% price drop to -$40 a barrel with West Texas Intermediate's crude oil futures.
You may also want to read: CBInsights: Spending on Blockchain Solutions to Reach $16B by 2023, Transforming 58 Industries