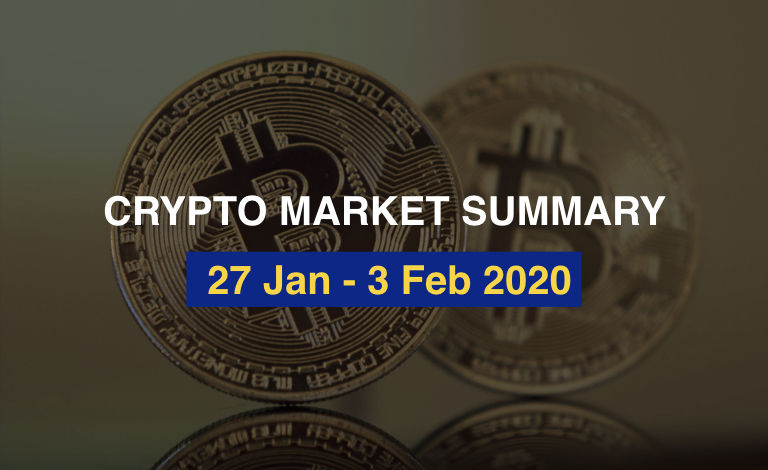 Most of the traders and investors who are in the cryptocurrency market long enough might have already known that March 2020 posits a crucial milestone for Bitcoin. The month is marking the 4th Halving event for the Bitcoin network, reducing the resultant block reward for miners from 12.5 BTC to only 6.25 BTC per block.
From an economic perspective, when the Supply dwindles but Demand stays the same it will cause the price to rise. For instance, the recent turmoil between Iran and the U.S. has caused the oil price to spike in fear of war. Even though the world's oil consumption rate remains the same, but when there is concern about the shortage of new supply, the price inevitably adjusted itself upward.
With all that said, it is predictable that Bitcoin investors are also expecting the price of Bitcoin are about to enter the new bull cycle.
However, from the last halving event in 2016, the price dropped sharply from $663 to $456 after the event. Some speculated it was caused by miners who tried to sell and secure their profit or the market had already priced in prior to the event and investors were simply just sell the fact.
The Bitcoin trading volume has seen steady growth despite being in a bear market for more than 2 years. Nevertheless, to expect the price of Bitcoin to rise from the cut of supply alone might not suffice. For the price to achieve long-term sustainable growth, the market will also need more demand; thus, adoption from the public and new money coming in are still vital.
$8,000 Remains a Significant Support
$8,000 is a critical technical and psychological support level. We need to stay above this level in order to gain more momentum to break $10,000 level and secure a higher-high.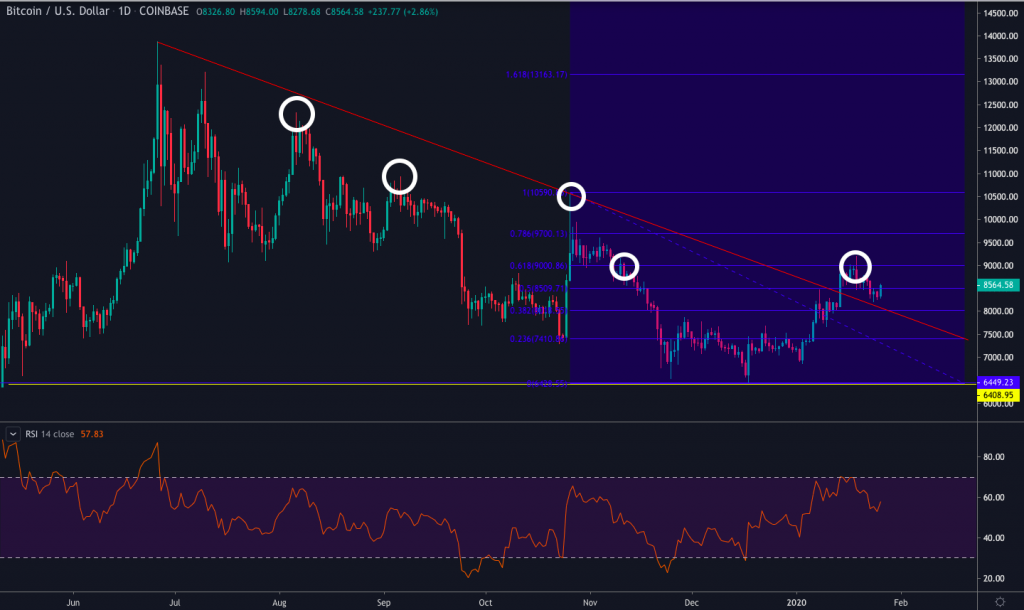 For the mid-term price actions, Bitcoin is expected to be moving sideway with $9,000 remains a strong resistance. To break and stay above the $9k level will strengthen the trend, thus protecting the price from falling back down and create another lower-low. The white circles indicate previous highs that Bitcoin has to break. However, if the price drops below $8k, we recommend shorting with the target of $7,415 whilst $6,500 remains the long-term support.
You may also want to read: Price Analysis: 20 – 27 January 2020