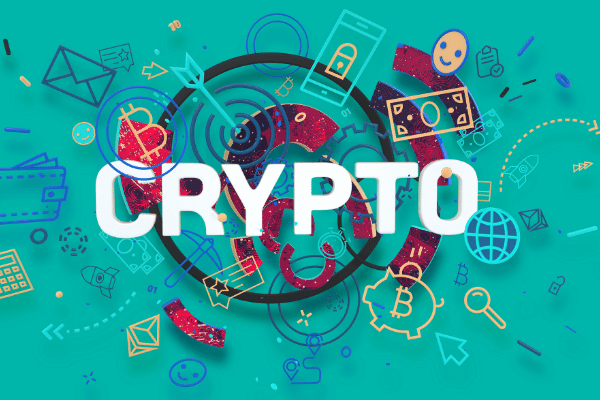 Crypto Insights
By Alex Benson
Cryptocurrency from a Trader's POV
22 Jan 2021
Decentralized exchanges post record volumes and their tokens appreciate accordingly.
Uniswap is trending higher in a very mature and encouraging manner. No parabolas here which makes me feel it has more to go. For now it is behaving like the only grown up asset.
Even more so than Bitcoin. There has been a lot more good research around valuing these tokens based on their volumes and that is likely to have brought more investors. And not your silly retail investors who really just chase price and have no clue but real investors who understand balance sheets. Stupid people in crypto don't own Uniswap.
Vampire exchange Sushiswap, that was a fork of Uniswap which is the risk of open source code, is also doing well. I just do not like how they basically stole (that is what a fork is in defi) but the reason I like Uniswap more is that the developers are superior and are likely to innovate and be ahead of the curve.
Also, if we never have innovators then we never advance. I won't reward the vampires and no ethical person should. So if you invest in Sushiswap, I kind of don't like you.
Balancer has also been doing extraordinarily well and have some flexibility options Uniswap does not. Also, I think Curve (CRV) is still undervalued as it will likely see huge growth in the stablecoin DEX market (+130% this week versus Bitcoin -6%).
ETH has touched an all-time high this week and hanging around those levels as the media says there is a shortage of tokens as more investors start staking their ETH and taking it offline. The negative side to this has been increased gas fees making the uneducated complain about withdrawal fees when moving peanut amounts of notional. But it is an issue and must be addressed which layer 2 scaling hopefully will bring about. My pick here is xDai (STAKE) for its risk/reward.
Tether is catching more and more headlines as bears worry about them not having full backing of fiat reserves for the stablecoin. It is really hard to know what the truth is but we cannot ignore this. Mt. Gox is likely to start seeing some settlement and that is a growing risk to Bitcoin as well with settlement coming (time unknown) in Bitcoin that had been locked up for some 7 years.
My guess is they sell and we will need some large buyers to be present to soak up the multibillion USD coming. The ECB is now making a lot more mention of Bitcoin now that it has surpassed 700 Billion USD market cap. Lagarde is saying Bitcoin is a highly speculative asset and must be regulated.
Janet Yellen, who is likely to be Biden's Treasury secretary, has made some mildly negative and flawed remarks around cryptocurrencies and their illicit usage. She is stuck in the past but she will likely be supportive of even more stimulus which might fuel this bubble even more.
The more Bitcoin rises the more likely regulators will step in. I believe regulation is necessary I just hope that is not silly and intrusive. I imagine nations that embrace it and regulate appropriately will be the larger benefactors. We shall see who those are.

Gemini is joining the long list of exchanges wanting to go public this year. 2021 is looking to be a great year for exchanges, centralized and decentralized alike.

Blackrock has announced they will start investing in Bitcoin, likely via the CME listed futures. This will not be a surprise after recent comments from their CIO and CEO but it is great news for the space showing to institutional investors and regulators alike that they believe Bitcoin, at least, has merit.

Worst perfomers for the week; privacy coins. Zcash -17%, DASH -10%, Monero – 12%. Perhaps as regulatory talks pick up people wake up and realize what I also believe? Unsure but I am still resting more easy knowing I do not own any.
For the fund this week I increased STAKE-xdai, a possible scaling solution or one of many for ETH 2.0. I reduced AAVE,DOT,CRV,ETH,SNX, WNXM , and LINK a tad. They have all at least doubled in 2021 already. We are having to constantly tweak and trade significantly more to manage the rallies. I think it is foolish to not be trimming a bit as we rally. As things like DOT have doubled in a short time my exposure has doubled so it is prudent to trim accordingly.
I cut REN entirely as it has been very strong. Wrapped Bitcoin remains a good competitor and I think it is just as good if not better to just invest in DEXes. As more Bitcoin comes to the ETH chain and is utilized for borrowing and lending wBTC and REN will benefit for certain but so too will the DEX and Defi protocols.
Nothing wrong with REN at all I just feel there might be better alpha elsewhere. I also cut BAT. It is very frustrating as I think this is by far the best browser available and their advertising incentivizing using the BAT token are superb. But the price action is just awful with seemingly all of the downside of Bitcoin and none of the upside.
We are a hair from doubling the fund already and I have moved to around 25% cash to utilize on pullbacks. Being very nimble and doing significantly more trading than most of last year. Bitcoin's YTD performance is quite respectable but it does not show the much more significant gains within the digital asset space that can be had for those doing the research.

Crypto Fear&Greed; 75 out of 100-Greed
Defi Balances; 25 Billion USD
YTD performance updates;
S&P + 3%
Nasdaq 100 +3%
Real Estate(DWRTF) +5%
US aggregate bond -1%
High Yield Bonds +1%
Gold -2%
Crude Oil +10%
Commodities(CRB) +4%
Bitcoin +21%
Bloomberg Galaxy Crypto Index +46%
DenarIO fund +99%
Source: AA+