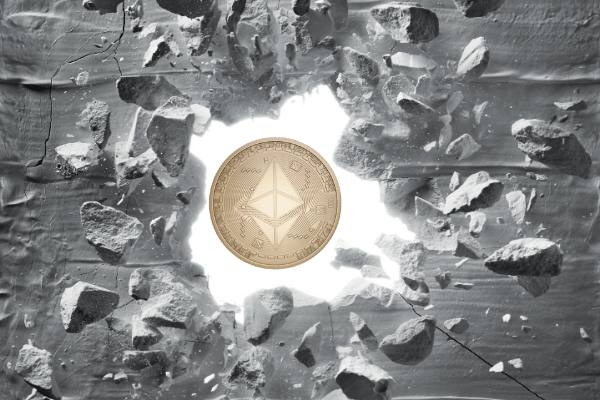 At around 4am (UK time), the price of Ethereum finally broke through the US$2,000 level for the first time in history. ,
The price rally was supported by pretty strong volume. Since the beginning of the year, Ethereum has rallied almost three-fold from around $700 to where it is today.
Total Ethereum staked on the upcoming and perhaps game-changing ETH2 has also hit a record high of 3,171,522 ETH. This gives an annual percentage return of around 8.8%.
With two Bitcoin ETFs launched in the last few days, Ethereum's older brother, Bitcoin, has seen its price inched closer towards the $60,000 level.
Major investment funds and retail investors alike may be experiencing FOMO (fear of missing out) as bitcoin's market cap surges towards US$1 trillion. As bitcoin hovers around US$51,000, Ethereum is also touching record highs. Both technologies represent a monumental advance with which even the most senior figures in the digital token space are still grappling. Rather than following blindly or precipitately, one should first familiarise oneself with this amazing tech, whether one is a financial goliath or novice retail investor. And always remember: do not invest with anything you are not prepared to lose entirely.", said Paolo Ardoino, CTO at Bitfinex
However, it seems a new upcoming Ethereum-worthy competitor is gearing up for a fight. Binance Smart Chain has seen its transaction soar in the last week. Its transaction count on February 19 stood at 3.2 million versus Ethereum at 1.3 million. This strong rise has helped the price of BNB token skyrocket in the last week.
[ Read more: Ethereum Hits ATH of US$1,600, Tracking Grayscale Ethereum Trust ]