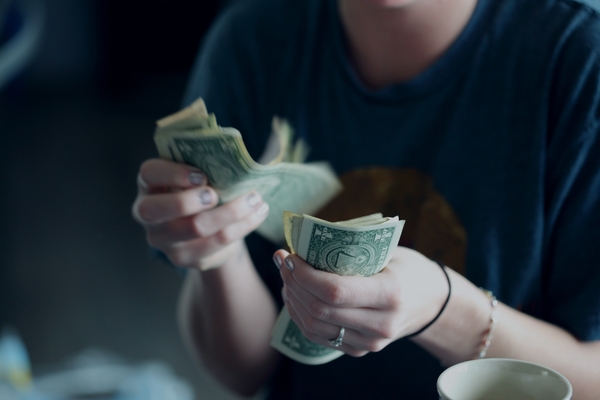 Large swathes of the US population received their $1,200 stimulus checks under the CARES Act last week and while the government payout is going a long way to ease the financial difficulties some citizens are struggling with, others are investing the extra money in digital assets and Bitcoin (BTC) in particular during this time of uncertainty and market turmoil.

According to Forbes, more than a handful of subscribers on the cryptocurrency subreddit r/Bitcoin have shared their decisions to buy BTC with their stimulus checks.

Representatives from two of the world's top crypto exchanges, Binance and Coinbase, have also confirmed the increase in transactions amounting to $1,200. Is this pure coincidence? Coinbase CEO Brian Armstrong tweeted a graph showing a sharp spike in the percentage of buys and deposits "that are exactly the same size as the $1,200 stimulus check", and while Bitcoin's status as a 'safe-haven' asset has been called into question multiple times in the ongoing global financial crisis, this behaviour by US citizens indicates that Bitcoin is a viable and preferable investment option over traditional assets.
Bitcoin's recent surge in popularity could also be partially due to the imminent May 14 Bitcoin halving event which has helped to generate greater public awareness for the crypto market heavyweight. Search numbers for Bitcoin Halving rose to a historic high this month globally.
You may also want to read: Amount of Bitcoin Deposits into Exchanges Falls as Retail Investors Become HODLers