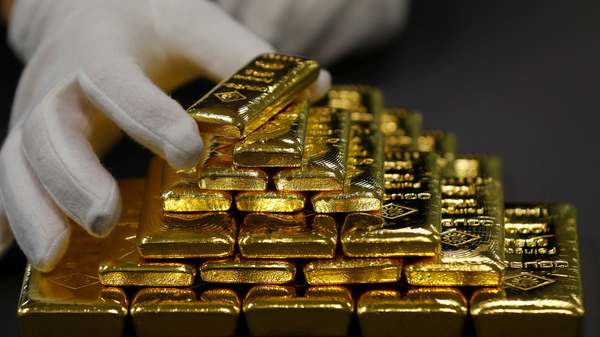 After recently creating a new all-time-high (ATH) in late July, gold pushed further and successfully smashed through $2,000 last night. Alongside gold, the index for an alternative asset class, the SCN30, also achieved back-to-back new ATHs for the past week. The largest cryptocurrency by market capitalization, Bitcoin, is still currently in consolidation while the hottest Altcoin of 2020, ChainLink (LINK), has yet again created a fresh new ATH.
Standing above $2,000/oz, gold now offers 3.76% for 1-week returns and 13.35% for 30-day returns. The year-to-date (YTD) return is at 32%, which is impressive for a safe-haven asset that is known for being both stable and secure.
The US Dollar Currency Index (DXY) has lost almost 5% of its value in July compared to other major currencies. The COVID-19spread  in the US still shows no signs of slowing down, while in other countries such as Europe and Japan, second outbreaks with a rising number of new patients have also been reported.
Bitcoin is still trending sideways after a mini-bull run from the $9K level. However, the orange coin still offers impressive YTD gains at 55.42% leading every other major asset class.
The SCN30 Index reached a new ATH at 248.64 points after a small pullback earlier this week. 
The overall trend for the index remains bullish with a clear uptrend towards higher highs.
ChainLink (LINK) surged more than 12% last night, the spike brought LINK up the SCN30 Index rank to number seven, overtook CRO and BNB with a market cap of $3.44 billion.
From the technical analysis perspective, LINK bounced on 9 and 25 days exponential moving average (EMA9 / EMA25) and is now still riding the parabolic run-up to the 261.8 Fibonacci level at $11.
Still, the relative strength index (RSI) is now showing that LINK is being traded in overbought territory. As the RSI reaches 80, a cooldown should be right around the corner with EMA25 serving as a support and buy-in level.
Read more: LINK – CRO Top Performing ERC-20 Tokens of 2020
Cardano (ADA) also moved up significantly last night with a 5.18% increase in the past 24 hours. The project is now looking for a chance to overtake Litecoin (LTC) which is currently ranked number five on the SCN30 Index.
Disclaimer: This analysis is the view of the author's alone, and does not in any way represent trading advice. all traders should trade at their own risk.
You may also want to read: Crypto Market Cools Off Over the Weekend – Bullish Trend Still Intact?