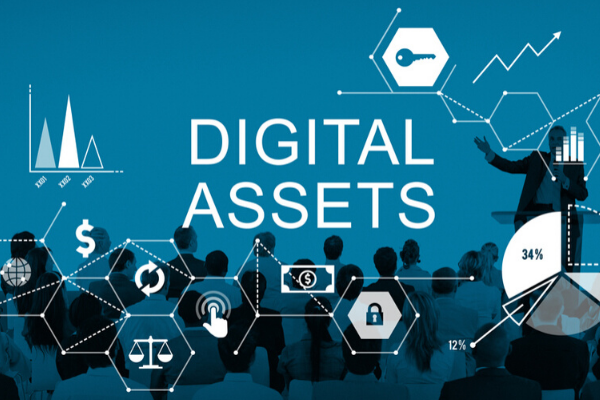 Students and those who start earning money may be interested in investing money in digital assets such as stocks, funds, derivatives, etc. In fact, digital currencies like bitcoin, altcoin and others can be a starting point for investments for people who are new to financial investments.
These assets require fewer investments compared to the traditional ones as most do not require the maximum amount for the first deposit. However, most brokers of traditional assets require a minimum investment of US$1,000 for buying a few units of stocks on the exchange as each stock price is higher. Serious investors would think about spending at least US$3,000, which is too high for inexperienced investors.
As for digital asset trading, it costs less as it only needs a few dollars to open a new investment portfolio. Satoshi, the smallest unit of bitcoin, is equivalent to 0.00000001 BTC. It only requires an investment of at least a few US dollars. Investments in digital assets can be a good start for newbies before going for a larger portfolio because it will not be hurt for a just small loss. Besides, the process of closing the account for a small investment is less complicated.
In addition, opening a new investment portfolio of digital assets is less complicated compared to opening a portfolio for traditional assets. Investors have to prepare lots of documents for opening a portfolio for traditional assets, but less paper for digital asset portfolio as everything is done online. Most processes ranging from an application, self-verification and investment transfer are implemented through digital platforms. Some web trades run all processes on smartphones, which is suitable for young investors.

Furthermore, there are lots of ways to analyze stocks such as foundation analysis and technical analysis. Investors have to look into the movements in each industry as well. These make things complicated for inexperienced investors. Meanwhile, digital assets are traded worldwide just like gold and oil. In this connection, the liquidity of digital assets is better. There are fewer good options for investments for digital assets while there are too many types of traditional assets that can cause confusion to inexperienced investors. New investors can easily gain access to trading information about digital assets. They mainly have to learn more about reading and understanding the graphs. Investments in digital assets can provide a higher yield than traditional investments.
Moreover, other traditional assets have been traded for more than hundreds of years. Some shares have reached the saturation point. Few have chances to grow, especially stocks of big companies with a good business background. In contrast, digital assets are emerging investments with more opportunities to grow. Investing in the assets today will increase the chances of getting your investments back in the future.
However, investments have risks. Investors should do lots of studies before investing their money in any portfolio. Whatever the asset portfolio is going to be, investors must have to clear understanding of each asset.
You may also want to read: