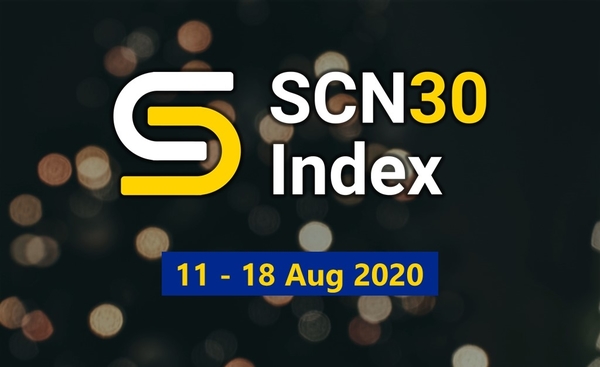 Chainlink (LINK) performed incredibly well during the past week and is now ranked number four on the SCN30 Index. Tezos (XTZ) came in silently before smashing through the previous resistance and now is trading at a new all-time-high.
The SCN30 Index has been trending sideways in the past week while temporarily creating a new peak at 251.55 points. The index adjusted upward 1.35% compared to the previous week from 245.64 points to 248.98 points and now entering a consolidation state after a steep run-up.
From the macro perspective, tensions between the US and China are rising yet again after President Donald Trump signed an executive order banning TikTok and WeChat. In response, US tech stocks have plummeted resulting in tech-focused NASDAQ to perform worse than other major indices. Gold is now also entering a consolidation state as it trends above $2,000/oz while Silver shot up another 19.81%.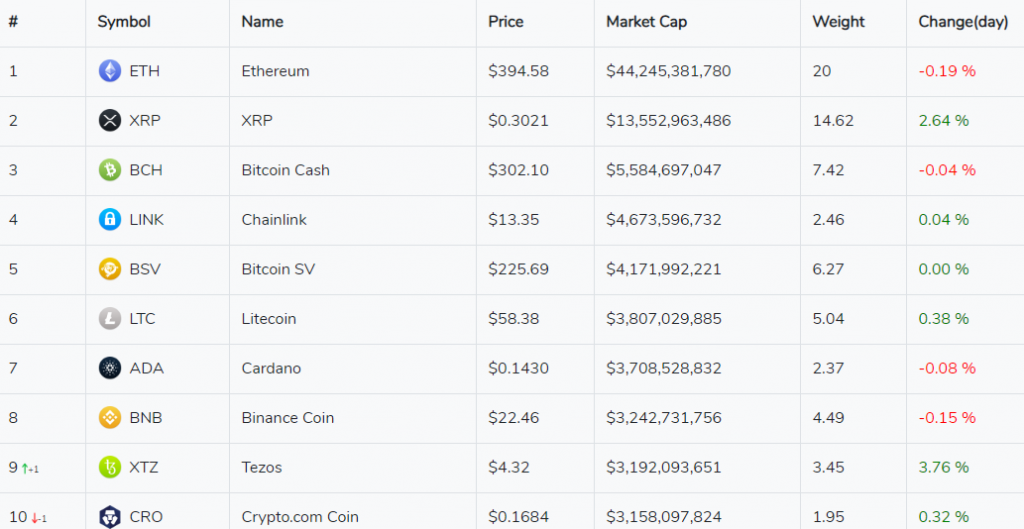 The top Altcoins during the past week is inarguably ChainLink (LINK) as it increased 49.37% in price. The ranking of LINK on the SCN30 Index surpassed multiple projects and now sitting in rank number four. The year-to-date return of LINK is now well over 650%, a spectacular gain for a high-cap Altcoin.
TA-wise, LINK has tested the 361.8 Fibonacci level at $14.62 and failed as the Relative Strength Index (RSI) is also overdue for a correction. The 261.8 Fibonacci retracement level at $10.94 and EMA9 can be considered as a support and buy-in zone.
Read more: ChainLink Blast-Off to the Blue Sky Territory, Reaching a New ATH at $14
Another darkhorse project that has been left out from the spotlight but performed outstandingly well is Tezos (XTZ) with 212% year-to-date (YTD) gain.
Last night, XTZ just broke above its previous top at $3.96 created in February and now reaching a new ATH at $4.43. The next overhead resistance is at 161.8 Fibonacci level at $4.5 which XTZ is attempting to break above at the moment.
The pullback to retest the previous top as a breakout confirmation is likely to happen. The RSI on the daily timeframe is also in the overbought territory, however, if the bull decided to push through, there are still rooms for the RSI to grow.
Disclaimer: This analysis is the view of the author's alone, and does not in any way represent trading advice. all traders should trade at their own risk.
You may also want to read: Bitcoin is Maturing – How is This Beneficial to The Investors?