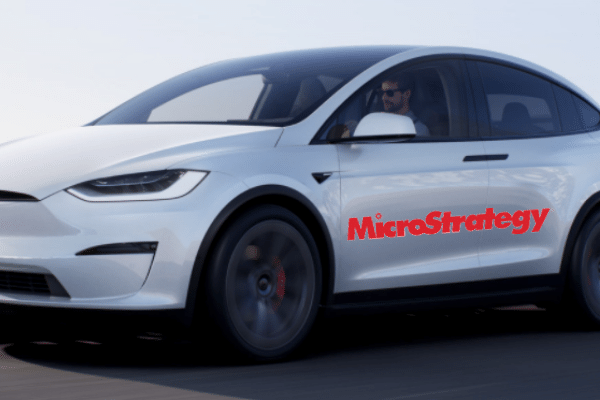 Bitcoin holders are not the only main benefactors after Tesla Inc's filing to SEC noted its investment of US$1.5 billion into Bitcoin.
MicroStrategy Inc's has also seen its share price skyrocket by around 18% on Monday February 9. Its CEO, Michael Saylor, has been a strong advocate of converting a part of corporate cash to the leading cryptocurrency.
MicroStrategy has been hoarding up on Bitcoin since last year. It made headline last December after investing all the US$650 million raised from debt offering, into Bitcoin. As of February 2021, MicroStrategy is known to hold more than 70,000 Bitcoin which translates to more than US$3 billion based on US$43,000 per Bitcoin.
Michael Saylor has also confessed to holding about 17,000 Bitcoin in his personal capacity. In January 2021, Saylor responded to Elon Musk's tweet regarding the sharing of Saylor's "playbook" to get into the cryptocurrency game.
For Wall Street, many sees MicroStrategy as a proxy to the Bitcoin digital asset. Its share price has tracked the price of Bitcoin. It has been only one direction for MicroStrategy's share price since its foray into Bitcoin last year.
It seems that a general sentiment among corporate chieftains have been conciliatory towards Saylor's vision. In MicroStrategy's World conference held a few days ago, Saylor mentioned that about 1,400 companies turned up for its Bitcoin for Corporates track.
It seems a floodgate of corporates are following closely behind and may overshadow the institutions and hedge funds in driving demand for cryptocurrencies.
So, who is next after Tesla?
[ Read more: Bitcoin To The Moon After Tesla Reports US$1.5 Billion in Holdings ]
[ Read more: CEOs Maybe Switching From Cash to BTC ]